Blake Leibel was charged today with the torture-murder of his girlfriend and will undergo a mental competency evaluation.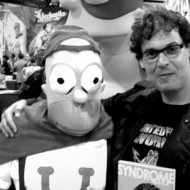 Leibel, 35, pleaded not guilty to one count each of murder, torture, mayhem and aggravated mayhem. Prosecutors have yet to decide whether to pursue the death penalty against him. Leibel is the son of an affluent Toronto real estate developer known for his collection of Ferraris.
A mental competency evaluation was ordered after doubt was declared in court about his mental competence, according to a court spokeswoman.
Leibel allegedly murdered Iana Kasian, 30, on or between May 23 and May 26 at the West Hollywood apartment they shared in the 8500 block of Holloway Drive. Kasian was tortured and mutilated before she was killed, and all of the blood was drained from her body, according to Deputy District Attorney Tannaz Mokayef.
Leibel was arrested Thursday after Los Angeles County sheriff's deputies went to the apartment to check on Kasian after her mother reported her missing. Kasian appeared to have suffered blunt force trauma to the head and was pronounced dead at the scene, according to sheriff's Deputy Mike Barraza.