Annapurna Pictures, the movie production company owned by Megan Ellison, has purchased the West Hollywood building that once housed Margo Leavin Gallery on Robertson Boulevard and several adjacent properties.
The Los Angeles Times reported the purchase today, saying that Annapurna had acquired five adjacent properties for a price of $40 million. According to the Times, it is unclear whether Ellison will use the property solely for offices or will also use it as a film studio.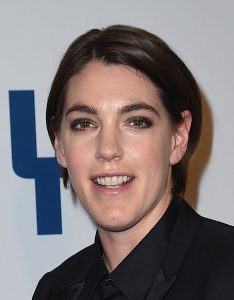 Leavin closed her gallery, at 812 Robertson Blvd. at Keith, in 2012. It had been open for 42 years during which it established a reputation as one of the best galleries in Los Angeles.
The property is zoned for commercial use and sits just across Robertson from the Pavilions grocery store site. It is, however, surrounded by single-family homes and apartment buildings on its north and east. It is unclear which other adjacent properties were purchased by Annapurna.
According to the Times, the five buildings contain a total of 28,000 square feet of space on 35,000 square feet of land. The sale closed on May 20.
Ellison, 30, is the daughter of Larry Ellison, the founder of Ellison, Oracle, who is listed by Forbes as the world's seventh-richest person. She launched t Annapurna in 2011 and since has earned three best picture Oscar nominations – one in 2013 for "Zero Dark Thirty" and two in 2014 for "American Hustle" and "Her."
Combined, the buildings amount to 28,000 square feet on a lot measuring 35,000 square feet on the corner of Robertson Boulevard and Keith Avenue. The property has a film history. It used to be the location of movie studio for Norma Talmadge, the silent movie actor and producer. It was purchased in the 1050s by Tony Duquette, the stage and film artist. The sale of the properties closed May 20.