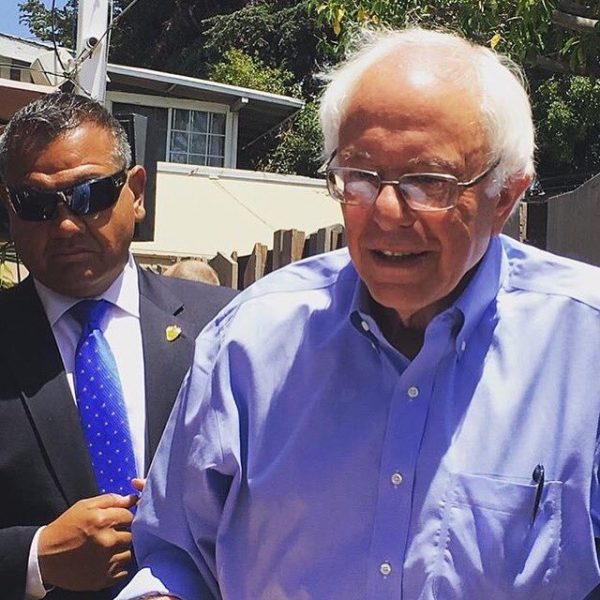 Bernie made it. Bill didn't.
A number of West Hollywood residents felt the Bern around noon today when Democratic presidential candidate Bernie Sanders made a brief stop on Santa Monica Boulevard at Sweetzer. Sanders shook hands and spoke briefly at Hamburger Mary's, the restaurant known as much for its drag shows as its hamburgers.
Bill Clinton was rumored to be appearing in West Hollywood on Friday night, with a stop somewhere on Santa Monica Boulevard near Millions of Milkshakes or Bar 10. But the former president and husband of Hillary Clinton, Sanders' competitor for the Democratic presidential nomination, apparently wasn't able to get away from an event in Santa Monica in time to make the WeHo stop. That left a small group of insiders to enjoy their drinks at Bar 10 for a few hours.