West Hollywood will organize two community meetings this summer to get input on LA Pride and offer suggestions as to how the annual event can be improved.
The City Council last night passed a resolution by Mayor Lauren Meister that called for working with Christopher Street West (CSW), the organization that stages the annual event, to host the meetings.
The purpose of the first meeting is to receive feedback from the community about this year's Pride event, which takes place Friday through Sunday. At the second meeting, city staffers will present options for future Pride events. One issue that will be taken into consideration is the upcoming redevelopment of West Hollywood Park, which is where the Pride festival is staged.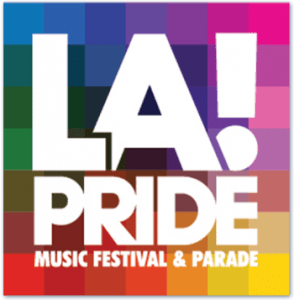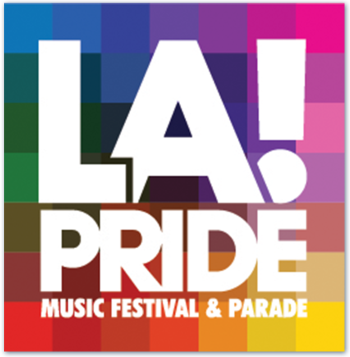 "Among possible changes to consider for future Pride celebrations are the continuing practice of waiving residential parking restrictions, re-imagining the festival to include more community-oriented activities, the expansion of festival grounds into neighboring streets and alleyways in the surrounding business district, additional street closures, fee waivers, City investment, ticket prices and distribution policies, and allocation of entertainment and stage time to various communities," said a document supporting the proposal that was presented to the council.
"In addition to the community feedback, staff should evaluate different models of Pride celebrations in other jurisdictions, including but not limited to Long Beach, San Francisco and Palm Springs, to consider funding and programming possibilities and oversight for future West Hollywood events."
Councilmember John D'Amico also asked that CSW disclose its financial situation. "I think it probably is time for CSW to provide their financials before we agree to put on their event again," he said. " … It's not so much to ask."
As a non-profit organization, CSW must file a tax form known as a 990 with the Internal Revenue Service, which can make that form public. However, unlike Pride organizations in Long Beach, San Diego and San Francisco, CSW has not released that information until this year. Under pressure from LGBT activists who are unhappy with CSW's increase in Pride festival admission fees, CSW released its 2014 tax return. Tax returns of non-profits are available on websites such as Guidestar, which charges for access to some information. WEHOville has purchased and posted CSW returns from 2007 to 2014 online.
D'Amico said he knows the organization has to raise a lot of money to put on the annual Pride event. "It would be interesting to see where that money is raised and how that money is spent," he said. Unlike other major Pride organizations CSW does not use any of the funds raised to support other non-profit LGBT groups. It has not disclosed the names of its contractors for the Pride event or what it pays them.
Larry Block, a local activist and owner of The Block Party clothing store, urged the council to consider coordinating the city's One City One Pride arts and cultural festival with LA Pride in an effort to save money so that admission to Pride could be free. Block noted that CSW gets substantial revenue from vendors and those with floats in the parade or booths at the festival. "Every inch of the park space is donated and everything that you eat and drink, CSW gets a percentage."
Block also called out council members John D'Amico and John Duran, who had been appointed to a subcommittee charged with working with CSW to resolve previous issues with Pride. Block said that he had been to two recent CSW board meeting but that D'Amico and Duran had never attended one.