The 46th annual three-day LA Pride Festival begins today in West Hollywood with the annual Dyke Rally & March, live entertainment celebrating the transgender community and two new events — the Youth Dance and Vogue Ball.
Admission to Friday's events is free. Tickets for the Pride festival on Saturday and Sunday are $30 at the festival gate at West Hollywood Park.
The Dyke Rally & March will begin at 6:30 p.m. at West Hollywood Park, with a program including a welcome from members of the West Hollywood City Council and presentation of the Etheridge Award to the West Hollywood-based June Mazer Lesbian Archives, billed as West Coast's largest archive dedicated to preserving and promoting lesbian and feminist history and culture.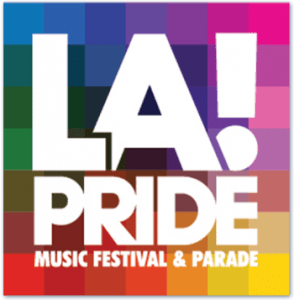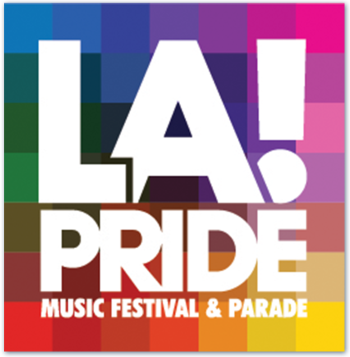 The award is presented each year to a woman or women's organization that has had a significant impact in and for the lesbian community. It is named for singer Melissa Etheridge, who was the first recipient in 2012.
The award presentation will be followed by brief comedy sets hosted by UnCabaret featuring Julie Goldman, Selene Luna and Marsha Warfield.
The march will begin at 7:30 p.m. at West Hollywood Park, head to Santa Monica Boulevard, then return to the park.
The festival will continue until 1 a.m. Musical performers will include the Krewella duo, Maria Jose, Da Brat and Faith Evans.
Trans Social, a celebration of transgender-specific programming, will be held from 6 to 10 p.m.
The drug- and alcohol-free Youth Dance for lesbian, gay, bisexual, transgender, queer and questioning young people under 24 years old will be held from 6 to 8 p.m.
The festival's first Vogue Ball will begin at 8 p.m. in the West Hollywood Park auditorium and feature dance, modeling and fashion from various houses.
San Vicente Boulevard will be closed between Santa Monica Boulevard and Melrose Avenue through 10 a.m. Monday and Santa Monica Boulevard will be closed between Doheny Drive and La Cienega Boulevard from 7 to 8 p.m. tonight to accommodate the festival and Dyke March.
A festival will be held at West Hollywood Park from 2 p.m. Saturday to 1 a.m. Sunday and from noon to 11 p.m. Sunday with musical performances, dancing and food and drink vendors.
The LA Pride parade will begin at 10:45 a.m. Sunday at Crescent Heights and Santa Monica boulevards and continue west along Santa Monica Boulevard, concluding at Robertson Boulevard.