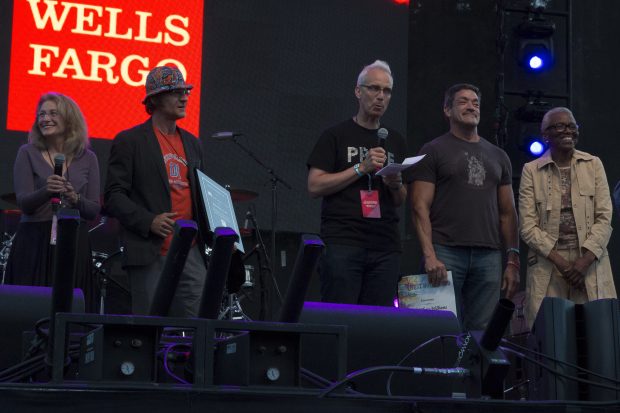 The 46th annual LA Pride event got started in West Hollywood last night with the Dyke March down Santa Monica Boulevard.
The event attracted hundreds of spectators and members of the West Hollywood City Council, who took the stage with Jewel Thais-Williams, this year's Pride parade grand marshal. Thais-Williams is famed for having opened Catch One Disco, one of the first clubs for LGBT black people, almost 40 years ago. Last night also featured Trans Social, events for transgender people.
The Pride festival will be held at West Hollywood Park from 2 p.m. today to 1 a.m. Sunday and from noon to 11 p.m. Sunday with musical performances, dancing and food and drink vendors.
The LA Pride parade will begin at 10:45 a.m. Sunday at Crescent Heights and Santa Monica boulevards and continue west along Santa Monica Boulevard, concluding at Robertson Boulevard.
Photographer Derek Wear of Unikorn Photography captured some funny and flashy moments of Friday night's event, which are on the pages that follow.