The City of West Hollywood has updated its sexual harassment policy in the wake of a scandal involving allegations that a city council member solicited sex from his deputy.
The policy, contained in the memorandum of understanding with the West Hollywood Management Association, the union representing senior managers, has been updated to include a ban on discrimination for a wide range of reasons. They include race, religion, color, sex (including gender, gender identity, gender expression, transgender, pregnancy and breastfeeding), sexual orientation (including heterosexuality, homosexuality and bisexuality), national origin, ancestry, citizenship status, marital status, age, medical condition, genetic characteristics or information, physical or mental disability, or any other classification protected by law.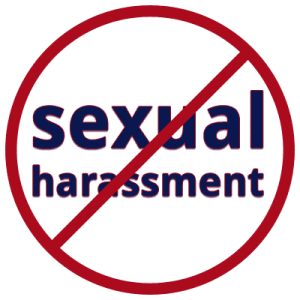 It bars harassment in a variety of forms. They include:
— Speech, "such as epithets, derogatory comments or slurs, and on the basis of a protected classification. This might include inappropriate comments on appearance, including dress or physical features, or dress consistent with gender identification, or race-oriented stories and jokes."
— Physical acts, "such as assault, impeding or blocking movement, offensive touching, or any physical interference with normal work or movement. This includes pinching, grabbing, patting, leering, or making explicit or implied job threats or promises in return for submission to physical acts."
— Visual acts, "such as derogatory posters, cartoons, emails, pictures or drawings related to a protected classification."
— Unwanted sexual advances, including "requests or propositioning for sexual favors and other acts of a sexual nature, where submission is made a term or condition of employment, where submission to or rejection of the conduct is used as the basis for employment decisions, or where the conduct is intended to or actually does unreasonably interfere with an individual's work performance or create an intimidating, hostile, or offensive working environment."
— Retaliation, including "any adverse conduct taken because an applicant, employee, temporary employee, intern, volunteer or contractor has reported harassment or discrimination, or has participated in the complaint and investigation process described herein. 'Adverse conduct' includes but is not limited to: taking sides because an individual has reported harassment or discrimination, adverse employment action, spreading rumors about a complaint, shunning and avoiding an individual because he or she has reported harassment or discrimination, or real or implied threats of intimidation to prevent an individual from reporting harassment or discrimination." Those who make good faith reports of harassment or discrimination, and those who associate with an individual who is involved in reporting harassment or discrimination or who participates in the complaint or investigation process, cannot be retaliated against.
Anyone who has experienced discrimination or harassment is asked to report it to his or her immediate supervisor or any supervisor, manager or director within or outside of the department. The report also can be made directly to the Human Resources manager or director of Administrative Services.
Ian Owens, the deputy to Councilmember John Duran, was awarded $500,000 by the city in February in the settlement of a lawsuit he brought against Duran and the city, alleging Duran sexually harassed him. Duran has denied the allegations and the city said it settled under pressure from its insurer and does not accept Owens' allegations as true. Another council deputy, Michelle Rex, currently is suing the city alleging her job was eliminated in retaliation for her support of Owens in his attempt to convince city officials that another council deputy, Fran Solomon, was illegally campaigning from city hall for the re-election of her boss, Councilmember John Heilman. The 30-year deputy system, which had been the source of some controversy since its founding 31 years ago, was abolished last year.