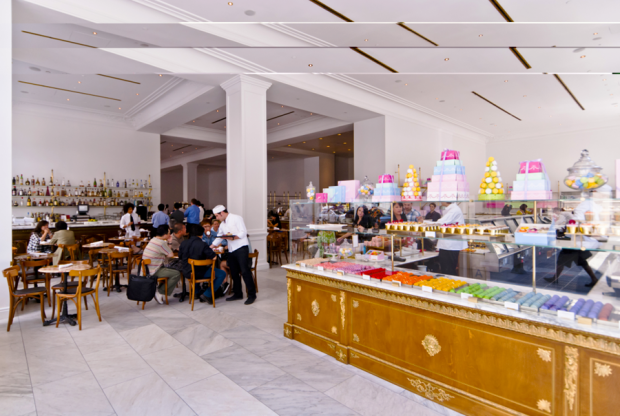 It's official. Bottega Louie is opening its second location in West Hollywood, and with David Cooley as a partner.
Bottega Louie's plans to open a restaurant at the space at 8936 Santa Monica Blvd near Robertson that once was to house Cooleys, a "gastro-pub," were made public earlier this month but not officially confirmed. And at that time the rumor was that David Cooley was selling his lease on the property to Bottega Louie, not that he would be part of the venture.
In a press release today, Cooley, best known for opening The Abbey 25 years ago, said he will be a partner in the WeHo Bottega Louie. "I have been approached many times about partnering on this space but none of them felt right," he said. "A globally known culinary destination like Bottega Louie is the perfect addition to Santa Monica Boulevard."
"I have lived in West Hollywood for almost a decade and always wanted a place like Bottega Louie in my neighborhood," said Kevin McKellar, co-owner of Bottega Louie. "Thanks to David, we can open our second dream location in a thriving restaurant, bar and nightlife district in the heart of West Hollywood."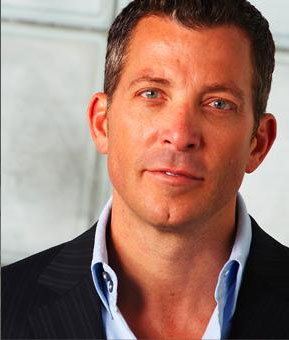 The approximately 8,900 square foot space will have an estimated 200 seats and an outdoor patio for dining. The new restaurant will have all the same elements as the original, including a patisserie, market, full bar, kitchen and dining area. The menus at Bottega Louie in West Hollywood will mirror the original downtown locations including breakfast, lunch, dinner and weekend brunch along with beer, wine and cocktails. Bottega Louie is expected to open in West Hollywood sometime in 2017.
Cooley's multi-year effort to open the space, which once housed Raffi's Jewelers, Balliamos dance studio and Unicorn Alley, an "adult" store, was a major drama in WeHo's Boystown gay nightlife district. It involved a dispute between Cooley and Alfredo Diaz, an owner of the nearby Revolver bar, who was forced out by his business partner, Chris Miller, and sued for alleged embezzlement.
In November 2014 Cooley got all the permits he needed from the City of West Hollywood to begin construction. But the space has remained empty, prompting much speculation about what would happen with it. Earlier this year Cooley acquired Here Lounge, adjacent to The Abbey, and work is underway to convert it to "The Chapel," at part of The Abbey.
News that Bottega Louie was going to occupy the Cooleys space has prompted a debate among those who argument that it's another step in the collapse of Boystown as a gay destination and others who see it as an important addition to WeHo because of Bottega Louie's popularity.