The City of West Hollywood has issued a statement expressing its disappointment with a ruling by the U.S. Supreme Court that effectively blocks President Obama's effort to defer the deportment of immigrants whose children are U.S. citizens or legal residents. As many as five million people now face the risk of deportation.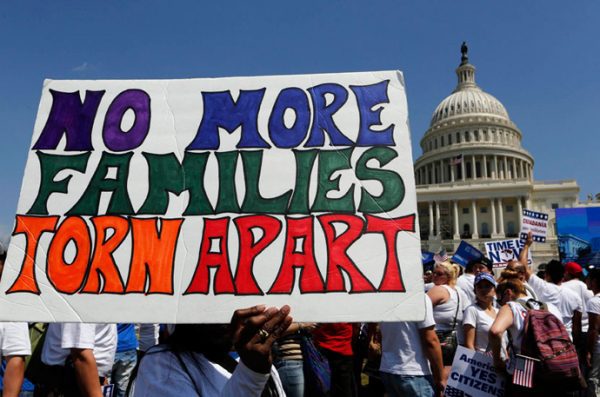 "The City of West Hollywood is disappointed in today's split 4–4 decision by the United States Supreme Court in the case of United States v. Texas, which challenged President Obama's Deferred Action for Childhood Arrivals (DACA) and Deferred Action for Parents of Americans and Lawful Permanent Residents (DAPA) initiatives," reads a statement from the city. "The split decision means that the Fifth Circuit Court's decision, which upholds the preliminary injunction against these initiatives, will stand.
"The city stands with thousands of other American cities and municipal governments, including the cities of Los Angeles, Atlanta, New York, Austin and Birmingham, which believe this decision is bad for immigrant families, bad for American communities, and bad for the economy.
"The City of West Hollywood recognizes and honors the contributions that immigrants have made — and continue to make — to our communities. It is disappointing to see that President Obama's efforts at keeping immigrant families together, while providing a path to obtaining legal status, have been placed on hold. As a city, West Hollywood will continue to support efforts that ensure all members of an immigrant family can legally reside together in the American communities that they already contribute to — economically, socially, and culturally.
"The City of West Hollywood is proud to be an outspoken advocate for the rights of minorities and marginalized communities. Since its incorporation as a City in 1984, West Hollywood has made its mark as a progressive city that embraces diversity in all of its forms."