When the city recently released its budget for the 2016-2017 fiscal year, some residents complained about the spending proposed and about how much city officials and employees were making. But the way the city spends its money, and the people it has on staff, actually help make West Hollywood fiscally sound and successful, a place sought after to live, work and play.
On the street, one sees a vibrant city filled with hospitality businesses that attract wonderful people far and wide, a city inclusive to all. Our parks and our recreation programs, our incredible public art and our architecture — all appeal to anyone's aesthetic. The well-maintained, tree-lined streets and sidewalks, the drought-tolerant parks are more signs of a well-managed city.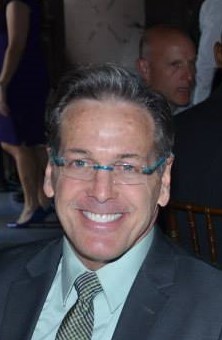 West Hollywood is financially in the black, and the city's employees are the best — talented and deserving of the salaries they are paid. We — residents, businesses and tourists — benefit from City Hall's diligence, and every department is at the top of its game. So I am befuddled by those who complain. Before you question the 2016-2017 budget, look at the value you get, the amazing quality of life here, and think where else you could live that is so accepting, nurturing and compassionate, with such a vast array of services. Complaints about the salaries of our civil servants reek of thanklessness and disdain for the altruistic governing body of the City of West Hollywood.
The city is young and still on the move. It is working to improve our transit system by pushing for Metro's Crenshaw subway line to come to West Hollywood, connecting us to the existing rail system. Our city manager, directors, managers and staff work diligently to ensure West Hollywood's residents, visitors and businesses will always have One City One Pride.
The "West Hollywood" brand is positioned to attract creative professionals and business owners, in a way that sets us apart from most other cities. Attracting those businesses and people requires a robust urbanization and density to support the businesses and provide the housing crucial to West Hollywood's economy.
Increased density also is important if we want to keep providing affordable housing. We have rent-stabilized housing units, low- and moderate-income units included in new developments and projects managed by our West Hollywood Community Housing Corporation, which addresses the housing needs of our seniors, the disabled, the elderly Russian and the HIV/AIDS communities.
New development also is necessary to keep the charm and diversity of our city. Vertical density helps offset the loss of affordable housing. Developments planned and guided to fit into our existing neighborhoods, with an easing on zoning to allow vertical growth, are needed. Accommodating poor and low- and moderate-income individuals and families was an important factor in our city's incorporation in 1984. They are part of what makes West Hollywood diverse. Accommodating them is a core value of our great city. Collectively, Weho must unify to fight to preserve our core values — not just for us who live here, for those yet to come to West Hollywood.
The city and its new urbanism movement are well managed by Paul Arevalo, our city manager, along with our city council, city department directors and planners and managers and staffers. With excitement and anticipation, I look forward to what's to come. Progress West Hollywood!