While most people are distracted by the rambunctious U.S. presidential race, several locals have been quietly preparing for the March 2017 West Hollywood City Council election.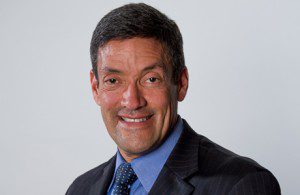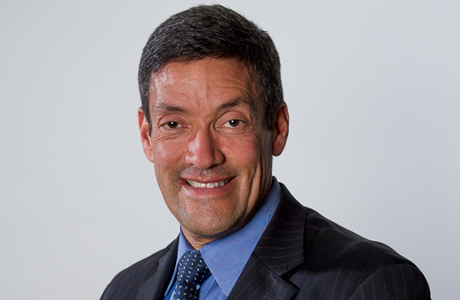 Those who have quietly announced their candidacies include incumbents John Duran and John Heilman. Heilman confirmed that he's in the race at a brunch Saturday for his city commission and advisory board appointees. Duran has announced his candidacy in emails to supporters, including one saying he already has raised $100,000 for the race. Neither has responded to a request from WEHOville for confirmation.
Winning one of their seats is important to council members John D'Amico and Lauren Meister, the mayor, who sometimes have found themselves in the minority in votes on issues involving development and who tend to be more openly critical of the City Hall staff than are other council members. Both D'Amico and Meister have the support of some homeowners who object that new housing development increases traffic, harms the "village" feel of the city and has a negative impact on the value of their homes. Homeowners make up roughly 20% of WeHo's population.
Duran's challenge will be putting behind him the scandal at city hall that emerged when his former council deputy, Ian Owens, sued him and the city, alleged that Duran solicited him for sex. The City of West Hollywood settled that suit with a payment of $500,000 to Owens but denied there was any validity to his claim. Duran has denied Owens' claim as well. However, residents expressed anger over the payout to Duran, who may have to suffer another surge of anger if the city agrees to settle a pending lawsuit brought by Michelle Rex, the former deputy to Councilmember John D'Amico and a close friend of Owens, who lost her job when the council voted to abolish the contentious deputy system.
Heilman will face opposition from anti-development residents, many of whom successfully pushed through in 2013 proposition that limits council members to three four-year terms. Heilman was elected to the WeHo City Council at the city's formation in 1984. However, the fact that he lost in the 2016 March general council election and then won the right to fill the remaining two years of the seat vacated by Jeffrey Prang in the June 2016 special election means that Heilman, if he wins next year's election, can run again in 2021. That would give him 40 years on the West Hollywood City Council. Heilman has been criticized for saying during his March 2015 election campaign that he wouldn't seek another term on the council if he won and then running again in the June election.
Both Heilman and Duran already have been guaranteed support from several major developers and the backing of influentials on the West Hollywood Chamber of Commerce board. In an email to one supporter, Duran said he has already raised $100,000 to fund his campaign.
Exactly who else will be in the race for the two council seats occupied by Duran and Heilman may shift over the next eight months. But according to the political cognoscenti, others likely to be in the race at this point are as follows:
Larry Block. Block, owner of The Block Party store in WeHo's Boystown, was an unsuccessful candidate in the 2015 city council elections. He received 15% of the vote in the June election, coming in third after John Heilman and Heidi Shink. Since that election Block has continued to be a vocal presence at city council meetings, arguing for more support for small businesses and for the city to escalate its crosswalk safety efforts. Block would not confirm or deny that he will be a candidate in the 2017 election. But he did say that he does not intend to stop raising important issues, such as crosswalk safety, that he believes the city needs to address.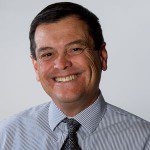 Steve Martin. Martin, a lawyer, served on the city council from 1994 to 2003. His campaign in the 2013 council election was unsuccessful contender. He is widely believed to be running in the March 2017 race. He also has not responded to a request for confirmation. Martin is believed to be likely to target Duran, who he criticizes during public comment periods at city council meetings. Martin also has been a strong opponent of Heilman.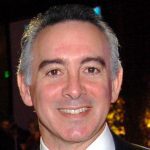 Bill Resnick. Resnick is a psychiatrist and member of the board Venice Family Clinic. A member of a wealthy family, he donated $40,000 to support Lauren Meister's successful city council campaign in 2015 and is said to be contemplating a run himself next year. Resnick has been involved in controversy recently when he was named CEO of Beit T'Shuvah, a Jewish addiction treatment center, and decided to fire its chairman and bring lawsuits against the center's chairman, a board member and its attorney. A T'Shuvah spokesman said that Resnick did not have the authority to fire the staff and that he had been put on leave. Resnick's parents, Stewart and Lynda Resnick, are are ranked No. 358 on Forbes' 2015 list of the world's largest billionaires. Resnick has not responded to a request from WEHOville for confirmation.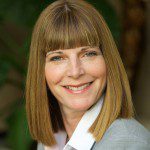 Heidi Shink. Shink, who came in second in the June 2015 race, has largely disappeared from the local political scene since her defeat. She ran with the support of anti-development activists and was reported by members of the Stonewall Democratic Club endorsement committee to have pledged that she would work with Councilmember John D'Amico and Mayor Lauren Meister to remove City Manager Paul Arevalo if she won. Shink has denied she said that, although her statement was confirmed by members of the committee. Shink also was accused of improprieties in her campaign financing, which she has denied. No action was taken against her. Shink continues to maintain her Heidi Shink for WeHo City Council Facebook page, where she promoted her unsuccessful bid to be chosen in May as a delegate to the Democratic National Convention. Shink has not responded to a request for comment from WEHOville.
Nir Zilberman. Zilberman, who owns the ES Collection menswear shop in WeHo's Boystown, has said at various times that he will run for city council and that he will leave West Hollywood, eventually returning to his native Israel. Zilberman is known for his loud outbursts at city council meetings, where he raises issues such as homelessness and meth addiction. He was handcuffed and removed from the LA Pride parade route earlier this month after he screamed and made obscene gestures at city council and city commission members on their parade float. Zilberman has not responded to a request for confirmation.
Others rumored to run but who have said they won't, at least not in this election cycle, are as follows:
Sam Borelli. Borelli is a self-employed communications consultant who has served on various city committees including the West Hollywood Sheriff's LGBT Conference Committee and, during part of his 10 years on the city's Public Safety Commission, as liaison to the Transgender Task Force (now advisory board). He currently is a member of the city's Human Services Commission. He has been a public relations consultant to Christopher Street West, which stages the annual LA Pride events and led a campaign for West Hollywood Community Housing Corp. to secure support for its Blue Hibiscus project. Borelli was an unsuccessful candidate in the 2013 council race. He has confirmed to WEHOville that he will not be a candidate in the 2017 race.
Duke Mason. Mason is a local activist and a member of the city's Lesbian and Gay Advisory board and of the board of the West Hollywood Community Housing Corp. He confirmed with WEHOville that he will not be a candidate. He is known as a supporter of John Heilman
Joe Guardarrama. Guardarrama, a lawyer whose practice focuses on election and campaign law, was an unsuccessful candidate in the 2015 council election. He has confirmed with WEHOville that he will not be a candidate. He took the lead in putting together a task force in 2015 to make campaign finance and ethics reform recommendations to the city council. The council adopted two of five task force recommendations in April 2016 but to date has not followed up on its pledge to reconsider the others.
Tai Sunnanon. Sunnanon, a business consultant who helped manage John D'Amico's last council campaign, has been encouraged to run by several local activists but has confirmed to WEHOville that he will not.
David Warren. Warren reportedly was encouraged by D'Amico and Meister to run for a council seat. However he has confirmed with WEHOville that he won't be a candidate in the 2017 election. Warren, a former business consultant, is chair of the city's Transportation Commission and author of WeHo by the Numbers, a website that reports on economic, transportation, crime and other data about West Hollywood.