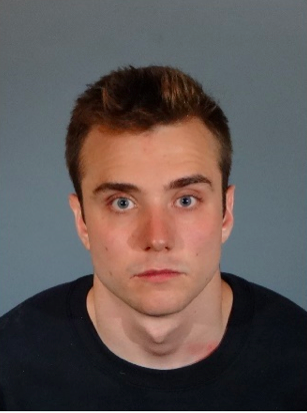 EDITOR'S NOTE: This story has been updated to include an official statement by the Sheriff's Department.
A British YouTube personality's allegation that he was brutally beaten in West Hollywood's gay nightlife area early Monday morning has sparked coverage on LGBT websites in the United States and abroad.
But there are indications, according to the West Hollywood Sheriff's Station, that Calum McSwiggan's claims might not be true.
"Last night was the worst night of my life and I'm really struggling to find the words to talk about it," McSwiggan said in a post on his Facebook page. "After one of the most wonderful weekends at VidCon we went out to a gay club to celebrate, and towards the end of the evening I was separated from my friends and beaten up by three guys."
McSwiggan said he had attended VidCon, an annual online video conference in Anaheim, and then went with friends to The Abbey in West Hollywood on Sunday night. McSwiggan said that he was beaten up after leaving the Robertson Boulevard bar about 2:30 a.m. Monday morning.
"The authorities should have been there to help and protect me but instead they treated me like a second class citizen," McSwiggan said on Facebook. "With three broken teeth and six stitches in my forehead, I've never felt so terrified to be a gay man in the public eye."
However Capt. Holly Perez of the West Hollywood Sheriff's Station said deputies who examined McSwiggan saw no cuts, bruises or other evidence that he had been attacked.
McSwiggan said online that he was assaulted by three men he did not know after leaving The Abbey. In an official statement on the matter, the Sheriff's Department said: "Responding deputies were unable to substantiate the assault. Mr. McSwiggan, who had no visible injuries, was subsequently arrested after deputies observed him vandalizing a car in the 8900 block of Santa Monica Boulevard. After being booked and photographed, Mr. McSwiggan was placed into a cell by himself at West Hollywood Station. Mr. McSwiggan was then observed injuring himself with the handle and receiver to a payphone inside the cell. Medical personnel were summoned and Mr. McSwiggan was transported to a local hospital for treatment."
McSwiggan is known for his online chronicles of the trials and tribulations of his life. Among other things, he has discussed his experience with depression. McSwiggan also has a large YouTube following, with more than 450,000 views of a video of him confessing and apologizing for appearing in a porn video.
McSwiggan's allegation that he was beaten has been reported on gay sites such as Towleroad, the UK's PinkNews and LGBTQ Nation. Posts on Twitter and Facebook by people who say they are friends of McSwiggan alleged the attack was premeditated and carried out by people who followed McSwiggan on social media, with many claiming that the alleged attack was a gay hate crime.