The Los Angeles LGBT Center will offer a state-funded no-cost meningococcal vaccine for those at high risk of infection beginning July 5 at its McDonald/Wright Building at 1625 N. Schrader Blvd. in Los Angeles.
The center is one of several sources for the vaccine announced by the City of West Hollywood in the wake of a warning by the California Department of Public Health (CDPH) last week about an outbreak of the dangerous disease. According to the Associated Press "… nine meningococcal disease cases have been identified in men living in Los Angeles and Orange counties. One patient died as a result of the infection." Four of the nine meningitis cases involved gay or bisexual men, with three of them occurring in the past six weeks.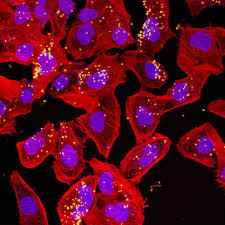 Although rare, meningococcal disease is serious and potentially fatal unless identified and treated soon after infection. Until the state-funded vaccines are available, HIV-positive patients at the center receive the vaccine through their provider, and high risk HIV-negative patients may receive the vaccine for approximately $120 per dose, for a two dose series. For more information, please call (323) 860-5855 or visit the center online.
In West Hollywood, the MinuteClinic at CVS pharmacy, located at 8491 Santa Monica Blvd., offers meningococcal vaccine for a fee, though the MinuteClinic will accept health insurance coverage. For more information, please call (866) 389-2727 or go online here.
The Men's Health Foundation and the Southern California Men's Medical Group will offer the meningococcal vaccine to patients with or without insurance. They are located at 9201 Sunset Blvd., Suite 812, Los Angeles. For more information, please call (310) 550-1010 or email tmills@tonymillsmd.com
The L.A. County Department of Public Health also offers free meningococcal vaccine to L.A. County residents without health insurance. For a listing of clinics, please call the L.A. County Information Line at 2-1-1 from any cell phone or landline in Los Angeles County or go online here.
For more information about recommendations from the L.A. County Department of Public Health and the agency's background of reports about meningitis, go online here.
For additional details and communications from the Los Angeles County Health Alert Network, please go online here. For clinical information regarding invasive meningococcal disease (IMD), please visit the website for the Centers for Disease Control and Prevention (CDC).