Owners and managers of gay bars and nightclubs met last night with representatives of the Los Angeles police and fire departments and West Hollywood Sheriff's Capt. Holly Perez to discuss how they might address a possible terrorist attack.
Those attending included the owners or managers of Akbar, the Eagle, Faultline and Plaza in Los Angeles, Bullet Bar in North Hollywood and Oil Can Harry's in Studio City. Managers from West Hollywood's Hamburger Mary's, Mickys and The Abbey also were there. Also attending were owners and managers of Midtowne Spa, Melrose Spa, the 1350 Club, Flex Spa, North Hollywood Spa and Slammer.
The meeting, coordinated and hosted by the L.A. LGBT Center, was inspired by the June 12 massacre of 49 people at Pulse, the gay nightclub in Orlando, Fla., by a single gunman.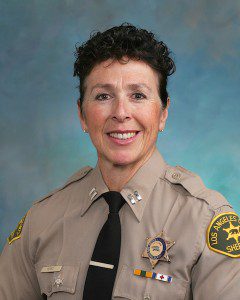 "Bar and clubs have a big impact on our community and have been a sanctuary for us," said the Center's Terri Slavin in opening the presentation by law enforcement officers.
L.A. Police Commander Blake Chow said the nature of terrorist attacks has changed since Sept. 11, 2001, when four coordinated terrorist attacks were carried out in New York City and Arlington, Va. and Pennsylvania by the Islamic terrorist group al-Qaeda. Today, Chow noted, an attacker is as likely to be one or several individual who have met over social media and shared their hatred for a particular group of people and might not be motivated by religious beliefs. That apparently was the case with the attack in Orlando, which was carried out by Omar Mateen, a man with a history of violence and for whom a reason for the attack has not been verified. "It's hard for law enforcement because there's no financial network, no religious ties necessarily," Chow said.
Law enforcement speakers emphasized to the bar owners and managers that skin color or hair styles weren't what they needed to focus on to keep vigilant about possible attackers. Instead they needed to pay attention to the activity of patrons and those near their establishments. And they needed to alert local law enforcement about suspicious activity — "if you see something, say something."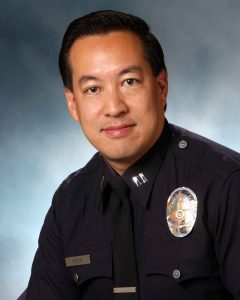 The Los Angeles police representatives also stressed the importance of a "hide, run or fight" response to an actual attack. Capt. Perez said her deputies have been meeting with West Hollywood bar owners and managers to coach them on the importance of identifying places where endangered customers can hide and identifying possible escape routes. Perez said it is not only bar owners who are concerned. She said the West Hollywood Sheriff's Station is providing "active shooter training" to employees of OWN, the Oprah Winfrey Network, which is headquartered on The Lot on Santa Monica Boulevard at Flores. Such training is meant to help employees figure out what to do when faced with a person shooting a gun and how to prevent such incidents. A manager from The Abbey said it already provides such training to its employees.
The law enforcement speakers stressed the importance of bar and club owners developing a detailed plan for preventing or dealing with a violent attack. Representatives of the L.A. Police Department provided a 31-page document entitled "Best Practices for Nightlife Establishments" that offered suggestions on everything from evacuation plans to the number of security guards who should be present for every 75 patrons.
A manager from Micky's said that bar and The Abbey face a special problem because of their openness. Someone wanting to attack either place could do so from across the street rather than by entering the bar. Capt. Perez said she will work with them to identify solutions to that problem.