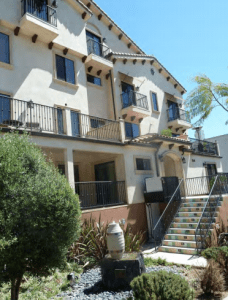 One West Hollywood couple had a memorable Fourth of July that resulted in the boyfriend being taken to the hospital and treated for stab wounds and the girlfriend being arrested on a felony charge of domestic violence.
The incident occurred around 4 a.m. today at the man's apartment at 1146 Hacienda Place. Lt. David Smith of the West Hollywood Sheriff's Station said the couple had been drinking all day and then got into an argument.
Smith said the woman grabbed a decorative sword hanging on the wall of her boyfriend's apartment and stabbed him in the abdomen. Smith said the boyfriend was taken to the hospital for treatment and is in good condition.