West Hollywood will host on July 17 one of five panel discussions featuring female students and academics from Islamabad, Pakistan.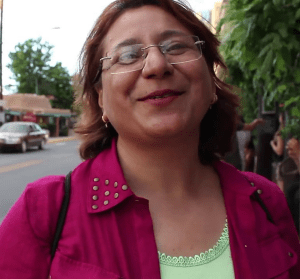 The panel discussion takes place at 6:30 p.m. at the West Hollywood Library on San Vicente Boulevard south of Santa Monica. The discussion will focus on images the U.S. media present of women in Pakistan and the United States. It is co-sponsored by West Hollywood's Women's Advisory Board.
The other sponsor is the Critical Thinking Forum (CTF) of the International Islamic University in Islamabad. Eight members of that forum are coming to Los Angeles today to participate in five panel discussions labeled "consciousness raising of Pakistani women on academic and social issues." Their visit is funded by the U.S. State Department.
The forum participants are Muslims who are working on empowering women in Pakistan. Their goal is to foster dialogue between the United States and Pakistan.
The first panel discussion is on Sunday, July 10, at 2 p.m. at the Los Angeles Central Library. Its focus is dismantling mutual stereotypes between Pakistanis and Americans.
The West Hollywood panel on July 17 is followed by a discussion at noon on July 19 at the Santa Monica Religious Society of Friends (Quakers). That discussion will be on religion and how women can contribute in peace-making efforts.
The fourth panel is at noon on July 17 at the Fashion Institute of Design and Merchandising. It will focus on fashion in Pakistan and the United States.
The fifth panel is on July 21 at 4:30 p.m. at Cottonwood Canyon in Pasadena and is about creating urban green spaces in California and in Islamabad.
"The trip is important because it is a good opportunity for Pakistani women to share social experience," said Dr. Munazza Yaqoob, the founder of the CTF. "They can discover common grounds through discussion and dialogue with American women and civil society."
"It will be revealing because we often accept media representations of women as truth," said Jennifer Hall Lee, the U.S. coordinator for the trip. Lee is a film maker whose best known work is "Feminist: Stories from Women's Liberation."