EDITOR'S NOTE: The following commentary is by three former board members of The Thrive Tribe, a group established in West Hollywood in 2012 to provide social and emotional support and connections to medical care for HIV positive people and their friends. The CEO of the Tribe was dismissed recently by the board of directors, a move that has provoked a wave of online rumors and theories about that move, which are addressed in this commentary.
Dear Community and Brothers:
"In the end, we will remember not the words of our enemies, but the silence of our friends." – Martin Luther King
We care deeply about the community of gay men that have gravitated to the Thrive Tribe, which was founded in West Hollywood in 2012. The purpose of this letter, which was extremely difficult to write, is to shed light on the cancer that has almost consumed it. We are sad, disgusted and enraged. To prevent the damage from spreading, we feel we have no choice but to bring our knowledge into the public forum.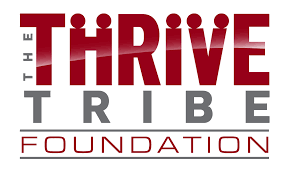 We are former members of the board of directors for the Thrive Tribe Foundation, serving on the board together until January 2016, when we each resigned within the same week. That difficult decision to leave came after we discovered the depth of the problems with the Thrive Tribe.
We have stayed silent publicly since the time we resigned, maintaining the smallest hope that the remaining members of the board would step up and hold Kevin Stalter, the CEO, accountable for those problems. Unfortunately, this did not come to pass until recently, and we applaud the board's recent decision to finally terminate the CEO. However, the board has been largely impotent in effectively managing and dealing with Stalter.
The Thrive Tribe was a wonderful idea. It was to be a brotherhood of gay men embraced in the common goal of ending HIV transmission through peer-to-peer empowerment, building community and connecting members to care. Sadly, that powerful vision was never fully realized. The saddest part is that the beautiful vision of the organization—building community and connecting brothers to care—was damaged by Stalter.
The problems plaguing Stalter's performance as CEO and leader are myriad: a refusal to take direction from the board, secrecy and a resistance to accountability and transparency, including dismal financial record keeping. Much of the spending remains unaccounted for.
Examples we experienced and witnessed first-hand are as follows:
• Failure to provide an accurate accounting of Thrive Tribe expenses made by him, including money used to pay for his rent, furniture, housekeeper, utilities, entertainment, as well as food and alcohol consumed at his private home;
• Ignoring board direction to find an office outside of his home;
• Refusal to produce budgets for events or provide uniform post-event accounting;
• Failure to create an annual budget until being threatened with the suspension of all Thrive Tribe spending until a draft was produced;
• Failure to create an annual report;
• Failure to create a strategic plan;
• Repeated failure to provide an open and transparent channel for members with concerns or complaints;
• Castigating volunteers and failure to recognize volunteers' efforts, causing the organization to suffer an incredibly high attrition rate;
• Failure to follow the executive board's direction to transparently post a job opening;
• Poor "Connection To Care" services that included excessively long response times to members and pleas for service that went unanswered.
The absolute truth was never uncovered about any of the financial problems because Stalter refused to provide a coherent expense report, as requested by the board. The board was finally provided a draft budget late winter of 2015; however, to our knowledge, an organizational budget has never been approved.
Since our resignations, the board continued to pay Stalter for rent and expenses for the use of his apartment as the Thrive Tribe offices, even though firm decisions were made to end this conflict of interest. Last week, when Stalter was terminated as CEO, he threatened the board, Aaron Alan and David Ferrante personally with legal action if we publicly criticized him. These tactics of fear, threats and intimidation to silence Stalter's critics are not surprising.
But the truth is the truth and must be brought into the light. There have also have been reports of far greater transgressions, and we support the victims in coming forward. We will not be threatened into silence when bearing witness to harm being perpetrated against our brothers.
Days after Stalter was relieved of his position as CEO, a digital attack occurred against the Thrive Tribe, and personal and private data of the Thrive Tribe's members was hacked and stolen. With the assistance of Google, the Thrive Tribe Board was able to ascertain the complete digital footprint of the perpetrator(s), and a police report was filed with the West Hollywood Sheriff's Department (Police Report #916-03988-0977-116, Detective Hom (310) 358-4053). We implore the current board of directors to pursue the prosecution of the perpetrator(s) of any and all crimes against the Thrive Tribe and its members to the fullest extent of the law.
Interestingly, shortly after the cyber attack Stalter launched a new HIV organization and appears to be attempting to recruit members of the Thrive Tribe into following him. Naturally, he is entitled to create a charity organization, but he is not entitled to take advantage of our community, particularly its most vulnerable.
The three of us are devastated at the near destruction of the Thrive Tribe, which embodied an idea we strongly believed in. We, along with hundreds of others, invested vast amounts of our time, energy, money and even our love. But from this mess, our community can grow; we can learn.
We still believe in the mission of the Thrive Tribe, yet if it is to survive this mess, a full explanation and fearless inventory needs to be completed and made public.
Respectfully,
Mike Gerle
Aaron Alan
David Ferrante