The City of West Hollywood has decided to take a more aggressive stand against short-term rentals of residential property. According to a report from the city's Department of Public Works, a city staffer now looks for listings on such properties on websites such as airbnb.com rather than only reacting to complaints from residents.
The report, which goes before the city council at its meeting on Monday evening, also suggests changing the system for fining landlords and tenants for violating the city's short-term rental ordinance. That ordinance, adopted in October last year, prohibits the rental of any home or apartment or any part of a home or apartment for a period of less than 31 days. Violators are now fined $250 for the first offense, $450 for the second and $850 for the third. Additional violations are designated as misdemeanors.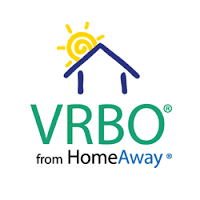 The report notes that those fines are too low for someone who will rent an entire house for thousands of dollars, while they may be exorbitantly high for someone renting a room for $50 a night to help pay his or her rent. The Public Works Department recommends the fine be calculated as a percentage of the advertised rate for the rental. The first citation would carry a fine of 200% of the advertising rate, which would grow to 300% with a second citation and 400% for a third citation. The report notes that the average rate in West Hollywood for units on Airbnb is $140 a night.
The report also recommends against a proposal discussed by the council to make short-term rentals legal during holidays or major events such as Halloween Carnaval or LA Pride. It notes that those units might be used for parties that would upset their neighbors.
So far residents have filed 158 complaints about short-term rentals through PublicStuff, a mobile app. The report notes that the number of complaints filed in person or via email or letters or texts is difficult to calculate. But the city's Code Compliance staff has opened 170 cases. Of those, 28 have been closed because property owners or renters agreed to comply with the city's ordinance. The city has issued 17 citations to people not complying with the ordinance.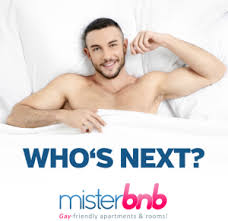 The city council initially instructed Code Compliance to respond to complaints rather than actively seeking violators, which would be a time-consuming task. Now, however, because of complaints from residents, Code Compliance uses various tools to search for properties listed online as short-term rentals. One of those tools is insideairbnb.com, which only focuses on Airbnb. Among the other sites offering short-term rentals are MisterBnB, Flipkey, Homeaway and VRBO.
The report notes that insideairbnb.com reported 659 listings in West Hollywood. However it doesn't update its listings report daily. Another issue is that the city's irregular border makes it hard to determine if a property is really in WeHo. Of the 659 listings noted by insideairbnb.com, 65% are for entire homes or apartments.
Residents have complained about short-term rentals, arguing that they bring strangers into their apartment complexes who may misbehave. There also is concern that some landlords are removing their properties for the rental market and using them solely for short-term rentals — in effect turning them into small hotels.
The council will consider the report at its meeting at 6:30 p.m. Monday at the City Council Chambers, 625 N. San Vicente Blvd., south of Santa Monica. Parking is available in the five-story structure behind the chambers and is free with a ticket validated in the chamber lobby.
Other items on the council's agenda include:
— A proposal by Mayor Lauren Meister that the city develop policies and procedures for special events. That proposal comes after criticism of Christopher Street West http://www.lapride.org/ (CSW), which puts on the annual LA Pride, for this year's handling of the event. The policies would be added to existing guidelines for events that the city promotes or helps sponsor. Among the policies suggested are disclosure of a non-profit's federal tax return and event budget. CSW has been criticized for not making its tax returns available for public inspection. While CSW's president said in June that it would make its 2015 tax return public, to date it is not available on its website nor are past returns. Those returns can be found on WEHOville.com.
— A review of a survey of West Hollywood residents regarding their perception of the service offered by the L.A. Sheriff's Department, with which the city contracts for public safety. The survey, conducted by an outside consultant, found overall satisfaction with the service although their also were concerns that some officers were dismissive and seemed uninterested in complaints from residents.