WEHOville implemented the Comments feature to enable residents of West Hollywood and others who love this community to comment on stories, ask questions of one another and engage in informed debates. With the exception of AOL's now all-but-defunct Patch, that is something that was missing in West Hollywood until we launched this website in September 2012.
As of this writing, there have been 20,828 comments posted on WEHOville since our launch, with the monthly average growing rapidly as our readership grows. Our commenters have raised some smart and provocative questions and offered up some innovative solutions for the problems West Hollywood faces while also calling out (although perhaps not often enough) the great things that attract us to WeHo.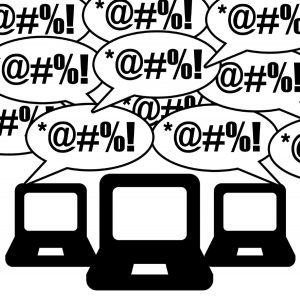 While we encourage open debate and an exchange of ideas, we enforce certain standards and read each comment before it is posted. We do not post comments that contain language that is obscene or insults people because of their race, gender or sexual orientation. We do not post allegations of criminal activity unless they are proven and are relevant to the discussion at hand. And we do not publish "ad hominem" attacks on people. That's a fancy term for personal attacks that aren't relevant to the topic under discussion.
Thus a commenter who criticizes a political candidate because of his or her height, weight, hair color or parents probably won't see that comment on WEHOville.com. A commenter who asks a leading question such as "Wonder if this candidate has ever been indicted?" won't see that comment on WEHOville.com.
We do, however, post comments critical of WEHOville.com so long as they meet the standards listed above. There have been hundreds of them.
We don't require those who comment to make their full names public. We want to encourage as many people as possible to express their opinions, and some are shy about doing that under their own names. We do, however, monitor the IP addresses of our commenters. When we find multiple comments under different names coming from the same computer, we reach out to the commenter and invite him or her to choose one identity. We don't want to encourage multiple personality disorder!
We invite our readers to alert us if we've inadvertently posted an inappropriate comment. We also are happy to answer any questions a reader poses about why his or her comment isn't posted. You can send those questions directly to Henry@WEHOville.com.
The primary goal of WEHOville.com is to foster an informed and engaged community. Therefore, we believe it is important to offer this platform for debate and to enforce standards that ensure that the debate is focused on the issues.