A West Hollywood woman has sued Uber for negligence after being raped by one of its drivers.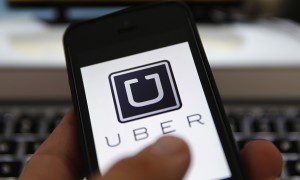 In her lawsuit, filed in L.A. County Superior Court, the woman, whose identity is not being revealed to protect her privacy, said she contacted Uber on July 21, 2014, for a ride to her boyfriend's home. While in the car, she was offered water by the driver, Walter Alberto Ponce.
The woman, 27, said she woke up later to find herself naked in bed in her own home with a condom wrapper nearby. A DNA test by the UCLA Rape Treatment Center indicated that Ponce was the suspect. He was charged with rape of an unconscious person and assault with intent to commit rape, both felonies. However the charges were reduced and he was convicted of criminal sexual battery. Ponce served six months in jail and now is on probation.
The lawsuit said that the car service "instead of delivering Plaintiff a safe ride to her destination … introduced Plaintiff to her rapist — her Uber driver."
Uber conducts criminal background checks on its drivers before hiring them. However Ponce did not have a criminal record before July 2014.