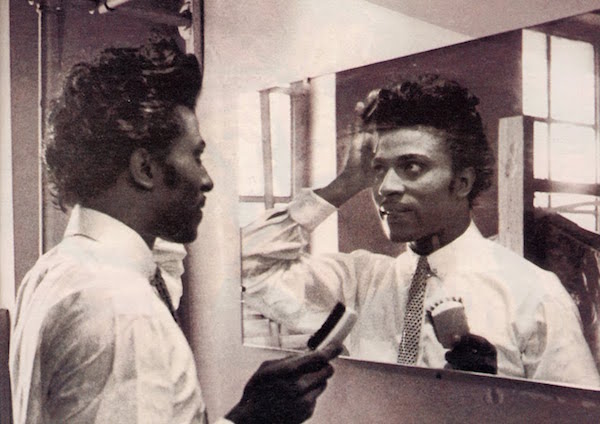 Editor's note: John Steinbeck called Route 66 America's great "Mother Road" of hopes and dreams in his novel "The Grapes of Wrath." This begins a series of occasional articles about the stretch that runs through West Hollywood, otherwise known as Santa Monica Boulevard and some of the history-making events along the way).
Little Richard, the only man ever to lay claim to the title of "the King and Queen of Rock and Roll," staged a return to recording and performing in 1985 that was nothing less than Awop-Bop-a-Loo-Mop Alop-Bam-Boom. Rolling Stone magazine called it a "formidable comeback" for the longtime West Hollywood resident – Richard lived in Room 319 at the Continental Hyatt Hotel (now the Andaz) for much of the 1980s and 90s, and some sources even include part of the 60s.
His authorized biography, "The Life and Times of Little Richard: The Quasar of Rock," was the main reason he returned, but by October 1985 he also had wrapped filming for his role in the movie "Down and Out in Beverly Hills" starring Richard Dreyfuss, which included his first hit song in 16 years – "Great Gosh a Mighty."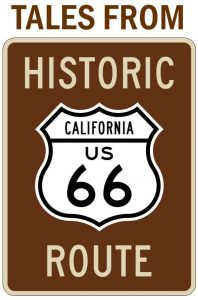 Little Richard (born Richard Wayne Penniman) also recorded his first all-new album in eight years, "Lifetime Friends," that seemed to reconcile the two opposing forces in his life: the flagrant exhibitionism of rock stardom and the Old Testament morality that came with his role as a lay evangelist and gospel singer. But all of that was about to be tested once again on a West Hollywood street.
After completing work on the album in England, Penniman flew into Los Angeles from London on Oct. 8, 1985 to shoot a guest spot that night for the hit TV show "Miami Vice." He played the character of Rev. Marvelle Quinn, a minister preaching the gospel against drug abuse beachside in Miami. The episode was titled "Where the Buses Don't Run" and was broadcast in the program's second season.
After filming concluded near midnight at a Hollywood studio, he was driving home on Santa Monica Boulevard when he apparently fell asleep at the wheel of his Nissan 300ZX. Witnesses claimed the car was traveling at least 60 miles per hour when it slammed into a telephone pole at Curson Avenue, nearly killing him. Firefighters needed a full hour to cut him from the wreckage while he was pinned between the steering wheel and front seat.
Penniman, 52 years old at the time, was so seriously injured he believed he should have died given the severity of the wreck. His right leg had to be reconstructed – it was fractured in more than eight places, doctors said, requiring 35 pins. The singer also suffered a punctured bladder and broken ribs along with head and facial injuries.
"I was supposed to be dead. Six feet under," he said in numerous media interviews afterwards. "Everyone who saw the (smashed up) car or pictures of it on television wonders how I could still be alive." Lying in bed in a private room at Cedars-Sinai Medical Center, he observed, "It tells me that God worked a miracle."
Despite the tremendous amount of pain he was in, Richard said he could only think about one thing. "Boy, somebody upstairs loves that little black boy from North Carolina who made 'Tutti Frutti'," United Press International reported.
"The accident," he said "was a warning to me and to the world … a warning for me to tell young people that it's time for them to love Jehovah. I have been telling them for years, but not as much as I could. I will work harder. I can study (the Bible) more. I can meditate more."
Though he was in the hospital for nearly two weeks, doctors estimated a full recovery would take four to five months. The accident prevented him from being able to attend the inaugural Rock and Roll Hall of Fame ceremony in January 1986 where he was one of the inductees. Miss Molly wasn't going to good golly for quite a while.
In-and Out-of-Rock and In-and-Out-of-Religion

Periodically throughout his career, Little Richard swore off rock and a hedonistic lifestyle to devote his life to preaching as a member of the Seventh-day Adventist Church, lay evangelist and gospel singer. He told an interviewer once, "My true belief about rock and roll – I believe this kind of music is demonic. A lot of the beats in music today are taken from voodoo, from the voodoo drums. I believe that kind of music is driving people from Christ."
The 1985 auto accident wasn't the first time Little Richard believed he had received a sign from God. In October 1957, he embarked on a package tour in Australia. During the middle of the tour, he shocked the public by announcing his decision to follow a life in the ministry. Little Richard later explained that during a flight from Melbourne to Sydney he had seen the plane's red hot engines and felt angels were holding it up.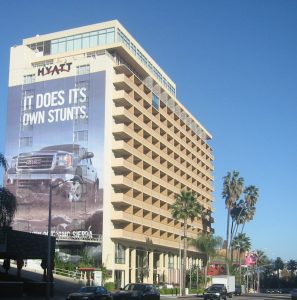 During the Sydney performance, Little Richard saw a bright red fireball flying across the sky above him and was deeply shaken. He took the event, later revealed as the launching of the first artificial Earth satellite Sputnik 1, as a sign from God to repent from performing rock music and from his wild lifestyle and enter the ministry. Returning to the states 10 days early, Little Richard later learned that his original return flight had crashed into the Pacific Ocean, solidifying his belief he was doing as God wanted. In 1959, he began studies to become a Seventh-day Adventist minister.
After having little success as a gospel singer, Little Richard returned to rock and roll in 1962 with a tour of England. A year later, he toured Europe with The Beatles and The Rolling Stones. The Stones, actually, were the opening band for Little Richard's concerts. During this period, Jimi Hendrix briefly was Little Richard's guitarist.
Many music critics have long contended that Little Richard heavily influenced other singers he met on the tour – John Lennon, Paul McCartney, Mick Jagger, David Bowie and Elton John especially. "I am the originator. I am the quasar," he told a reporter for The Guardian newspaper.
He enjoyed renewed popularity with the rock revivals of the late 1960s, but by 1976, he returned to the ministry and became a full-time evangelist, once again renouncing rock and roll as the devil's music. He told a magazine at the time, while performing "Tutti Fruitti" and other standards, "I was commanded by another power. The power of darkness … the power that a lot of people don't believe exists. The power of the Devil. Satan."
As a preacher, he performed weddings for several celebrities (Cyndi Lauper, Steven Van Zandt, Bruce Willis and Demi Moore) and spoke at the funerals of friends Wilson Pickett and Ike Turner.
Little Richard launched another comeback in 1984, which eventually brought him to L.A. and the auto accident in West Hollywood. What was different this time, though, is that he found a way to reconcile his divergent roles as rock star and preacher. In a surprise to everyone, he renounced his strict religion in 1988 and began to perform again, but in a more subdued manner. In 1993, he performed at President Bill Clinton's private inaugural ball.
Little Richard supposedly lives today at the Hilton Hotel in downtown Nashville, Tenn., but neither he nor the hotel confirms the information.