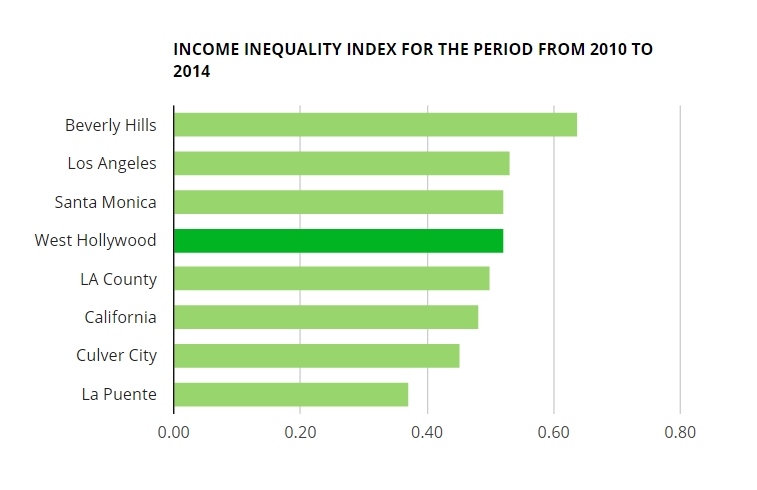 West Hollywood has less income inequality than Beverly Hills but more than Culver City and the county average. That is according to a new report by WeHo by the Numbers based on Census Bureau data.
West Hollywood's income inequality index was 0.52 for the years 2010 through 2014. The index generally ranges between 0.30 and 0.65 for U.S. cities. The higher the index, the more income inequality. The state average was 0.48, so the city had somewhat above-average income inequality.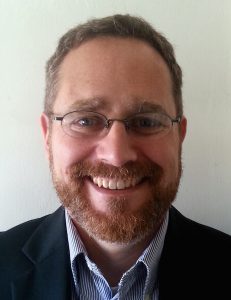 West Hollywood's index was also higher than Culver City's 0.45 and La Puente's 0.37. La Puente is a city 30 miles to the east which had one of the lowest levels of income inequality in the county and state.
West Hollywood's index was roughly the same as Los Angeles' and Santa Monica's. Beverly Hills, on the other hand, had significantly more income inequality. Its index was 0.64, among the highest in the state.
The report also looks at how much lower-income residents made compared to higher-income residents. West Hollywood's households were sorted into five equal-sized groups based on their income. The average annual household income was calculated over the same period.
The one-fifth of households with the lowest incomes averaged about $10,000 a year. The next group made about $30,000 per household. The middle group earned $57,000 on average. The next-to-highest-income households made $94,000. The highest-income one-fifth of households had an average income of $232,000.
The differences in average income mean that the highest-income households had over half of all of the income earned by all residents. Those 20% of households made 55% of the income. For comparison, the two lower-income groups combined had 40% of households and 9% of the income.
The highest-income group also had the fastest income growth. For details, please see the WeHo by the Numbers article, How much income inequality is there in West Hollywood?