[dropcap][/dropcap]
West Hollywood's annual rally against crime takes place Tuesday evening when several thousand residents are expected to attend various National Night Out block parties and events. A complete up-to-date list of events, times, and locations is available on the city's website.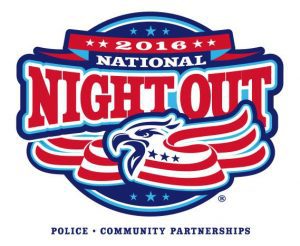 "Each year, I look forward to National Night Out. At block parties across West Hollywood, residents and surrounding businesses come together to celebrate their neighborhoods and to send a strong message that neighbors look out for one another," Mayor Lauren Meister said. "It also gives folks an opportunity to meet the public safety personnel who work year-round to keep us safe, from our local sheriff's station and our two L.A. County fire stations, to West Hollywood City Hall and numerous other agencies. It's a fun event for kids and adults alike."
National Night Out is a national campaign that involves citizens, law enforcement agencies, civic groups, businesses, neighborhood organizations, and local officials from more than 15,000 communities across the country.
As part of the city's National Night Out events this year, there will be a free screening of "Inside Out " at 8 p.m. at Plummer Park, 7377 Santa Monica Blvd. Community members are invited to bring a blanket or a lawn chair and enjoy a movie under the stars. The Gateway shopping plaza at Santa Monica Boulevard at La Brea is celebrating with special offers by some of its merchants. They include sample pita chips, hummus and chicken and gyro street pitas at Daphne's, $5 coupons and goodie bags at GNC, food samples t Hot N' Juicy, sub sandwich samples at Jersey Mikes, pizza samples at Pizza Press, and a variety of product samples at Starbucks and of food samples and crayons at Target.
There will be street closures during National Night Out from 4 11 p.m. and include the following locations:
• The cul-de-sac at Sherbourne Drive and Ashcroft Avenue, with closures at San Vicente Boulevard and Ashcroft Avenue, and Ashcroft Avenue at Sherbourne Drive;
• Orange Grove Avenue from 1130 Orange Grove Ave. to 1200 Orange Grove Ave.;
• Westmount Drive from Sherwood up to and including the driveway of 821 Westmount Drive;
• Kings Road from 1124 Kings Rd. to 1209 Kings Rd.; and
• Harratt Street between Palm Avenue and Larrabee Street.
National Night Out 2016 participants include members of the West Hollywood City Council, Neighborhood Watch groups, the Fountain Day School, the West Hollywood Gateway, the city's Public Safety Commission, and the city's Russian Advisory Board. Events are held in coordination with the L.A. County Sheriff's Department, the L.A. County Fire Department, and City of West Hollywood officials and staff members.