WeHo City Councilmember Lindsey Horvath has been named to a "top 100 list" of local government influencers by Engaging Local Government Leaders (ELGL).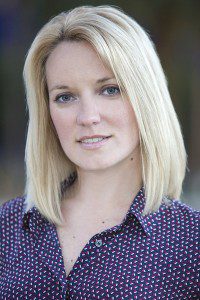 ELGL describes itself as "a source of continual learning and growing for their local government careers." It puts on events such as a current conference on priority-based budgeting and upcoming conferences on women in government and local governments and their relation to local and regional food economies.
The top 100 list is, ironically, named after Chris Traeger, a funny character on NBC's "Parks and Recreation" comedy who portrays the city manager of Pawnee, Ind. In a profile of Traeger, played by Rob Lowe, Wikipedia says he "began on the show as an Indiana state auditor who visits the fictional city of Pawnee to help solve their crippling budget problems, and eventually becomes Pawnee's acting city manager. Chris is an extremely positive person who is constantly upbeat and energetic. Extremely health-conscious, he exercises constantly and eats only healthy foods, and hopes to be the first human being to live 150 years."
"Our perfect Traeger List award winner is someone who has a jammed packed daily schedule, but makes time for an informational interview or to present a webinar to a nationwide audience. Our list is full of individuals quiver at the phrase 'I'm too busy,' " ELGL said in a press release announcing the list.
In its list, ELGL refers to Horvath as the city's mayor, a rotating position that currently is occupied by Lauren Meister. "Mayor Horvath has stood up for gay rights, increased walkability, and advocated for diversity," says the ELGL biography. "Under her tenure, West Hollywood created the first-ever West Hollywood Community Response Team to Domestic Violence; West Hollywood was named 'The Most Walkable' city in the entire state; and West Hollywood became the first in the nation to impose financial sanctions on Arizona for its discriminatory, anti-immigration SB-1070 law."