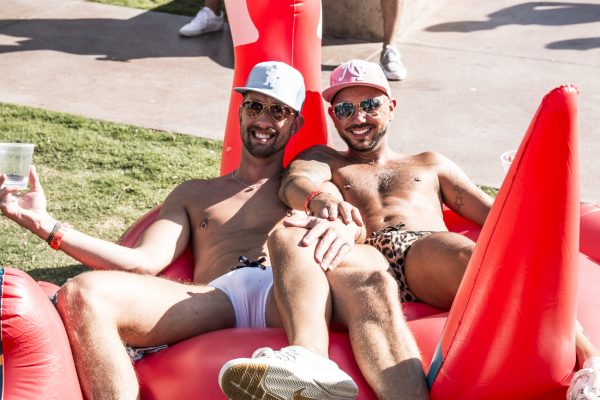 The first gay Pride festival in downtown Los Angeles attracted an estimated 4,000 people to Pershing Square Sunday.
The DTLA Proud festival included events at nearby gay bars such as Bar Mattachine, New Jalicso, Redline and Precinct. And those attending spanned the LGBT culture with gay men, lesbians and transgender people evident. The masters of ceremony for event were the Boulet Brothers, known for nightlife events at Precinct.
The festival included booths from non-profit organizations such as APAIT, which provides health services to Latino and Asian LGBT people and a gay history and culture exhibition by ONE National Archives.
The DTLA Proud festival took place five weeks after the annual L.A. Pride parade and festival in West Hollywood. That event has been criticized by many local LGBT activists for its reorientation as a music festival and for its high festival ticket pricing — $30 compared to $10 for DTLA Proud. Some see DTLA Proud as a possible threat to L.A. Pride, given the growth of the gay community in downtown Los Angeles and the fast launch of several gay bars. However L.A. Pride differs from DTLA Proud in that it offers a historic annual parade and also offers a much larger selection of music performances, in line with its organizers' effort to recast it as a music festival. According to a study commissioned by the City of West Hollywood, L.A. Pride generates $5 million in additional spending at city bars, restaurants and shops each year.
The City of West Hollywood, which subsidizes L.A. Pride with more than $500,000 in services and foregone revenue, on Aug. 17 will hold the second of two meetings with community members to discuss issues with L.A. Pride and Christopher Street West, the non-profit that runs it. The meeting will be at 6:30 p.m. at the West Hollywood Park Auditorium, just north of the library, on San Vicente Boulevard.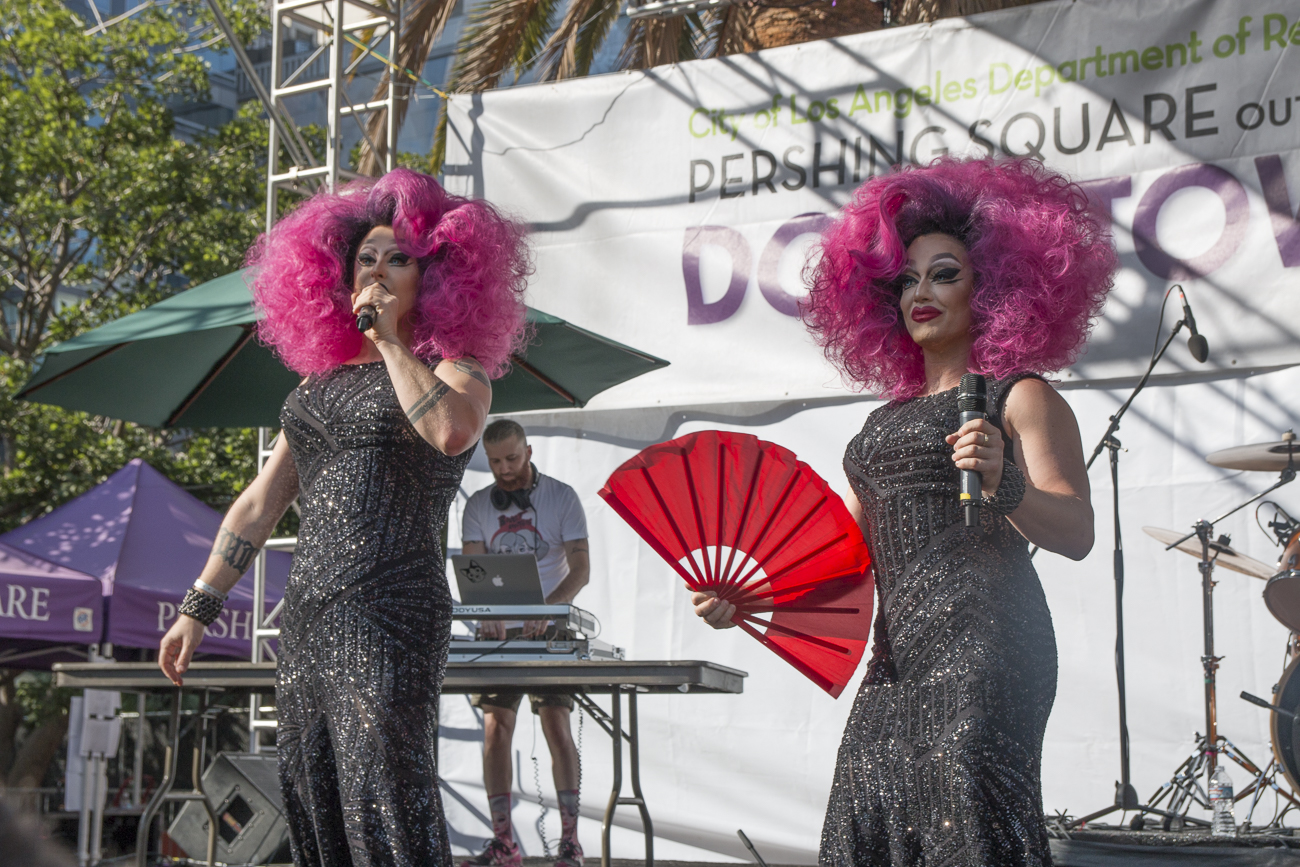 More pictures of the events, by Derek Wanker, are on the pages that follow: