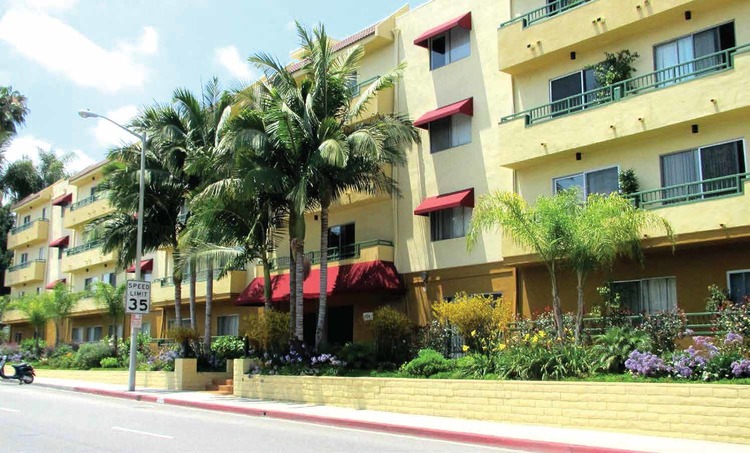 ---
YThe City of West Hollywood has a unique history of commitment to protecting and creating housing for all people. Incorporated in 1984, the city was founded by a movement to stabilize rents and protect housing options that were affordable for disenfranchised populations, especially seniors and the disabled, Russian-speaking immigrants, and the LGBT community. The Rent Stabilization Ordinance was passed shortly after cityhood, and later the city adopted an Inclusionary Housing Policy, requiring 20% of units in new housing projects to be permanently affordable for those who income qualify. In addition to the city's General Plan and zoning laws, these two policies have helped the city lead in the creation of a range of housing options and have inspired other local governments to follow that lead.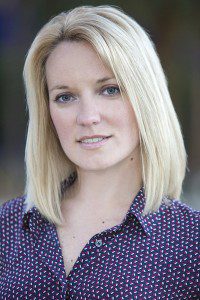 But despite our progressive policies, West Hollywood has not escaped the housing crisis facing the entire State of California. According to a recent survey conducted by Fairbank, Maslin, Maullin, Metz & Associates (FM3) for the city, 73% of residents were concerned about a lack of affordable housing.
Since cityhood, a total of 867 affordable units have been constructed in West Hollywood – 408 inclusionary units in private developments through the city's inclusionary requirements and 459 units by non-profit organizations. But the demand for affordable housing exceeds the amount that has been created over the past 30-plus years. The lower-income wait list is completely full; although the moderate income wait list is open, the salary requirement precludes many middle-income residents from qualifying. (The salary requirement for a household of one person is greater than $47,386 and equal to or less than $59,232.) With median one-bedroom rents approaching $2,000 per month, the threshold for "real-world affordable" seems to leave out a significant portion of West Hollywood residents.
Meanwhile, legislators in Sacramento have also taken up the mantle of tackling the housing crisis, passing laws aimed at incentivizing the creation of housing for all economic levels. SB 1818, which took effect in 2005, creates a range of density bonuses and requires local governments to offer incentives (i.e. parking reductions, setbacks, additional height) to developers who meet the benchmarks outlined in the policy. More recently implemented, AB 2222 requires developers to replace affordable units already in existence on a property in order to qualify for certain density bonuses and incentives. And just this past May, Gov. Jerry Brown introduced a bill that would exempt developments from some environmental and/or local measures if they meet certain requirements and set aside a portion of their units for low-income residents.
While these laws have been intended to expand the housing stock for all income levels, at times they have also created unintended consequences for cities like West Hollywood that have already adopted our own policies. Conversations about the rate and type of development we see in the city are commonplace, with some questioning whether our policies make sense for a small city that is already quite dense.
For these and many other reasons, the City Council unanimously directed City Hall staff to engage in a citywide study and discussion of our multi-family residential zones (often dubbed "the R2-R4 study"). This process of educating and engaging the community in discussion about our R2-R4 zones, as well as about housing policies overall, will begin after the Labor Day holiday. For more information about this process, you can contact the city's Community Development Department.
However, for those who enjoy a good summer study session, I am hosting an additional opportunity to engage in discussion about the policies that affect the creation of residential development in our city. Too often, important ideas and concerns expressed from our public are squeezed into two-minute bites at council meeting comment periods or public hearings for specific projects. These restrictions have not allowed our community to fully engage in a more open discussion about our housing policies, and especially how we want them to shape our future.
So I have called upon three West Hollywood residents and community leaders who have a wealth of knowledge and experience working with housing policies in the city. A former mayor and council member as well as former planning commissioner, Abbe Land has been a key player in developing the City's policies on housing, especially for the creation of affordable housing. Rent Stabilization Commissioner Josh Kurpies has served the city for many years, helping to oversee the enforcement of the city's Rent Stabilization Ordinance, and also works on the development of state housing policy in his employment with our Assemblymember Richard Bloom. The American Institute of Architects Fellow Ric Abramson has a range of experience applying state and local policies to residential developments in West Hollywood, and has also previously served on the Board for the West Hollywood Community Housing Corporation. The panel discussion will be expertly moderated by Wehoville editor and West Hollywood resident Henry Scott.
The panel discussion will take place this Saturday, August 13, from 9:30 to 11 am in the City Council Chambers, located at 625 N. San Vicente Blvd. south of Santa Monica and is free of charge and open to the public. This town hall-style event is intended to be an opportunity for residents and stakeholders to engage with one another, and to learn how existing policies shape the creation of residential development in our city. It is not an "official" City of West Hollywood event and is not intended to be a substitute for the information that the city is providing to our community for the R2-R4 study, nor will it cover all issues that relate to housing policy. (For example, while housing policy plays a role in addressing it, homelessness and its impacts will not be a major focus of our discussion.) Simply put, I enjoy learning from my community, and I hope you will, too. Please consider joining us and lending your ideas to the discussion.