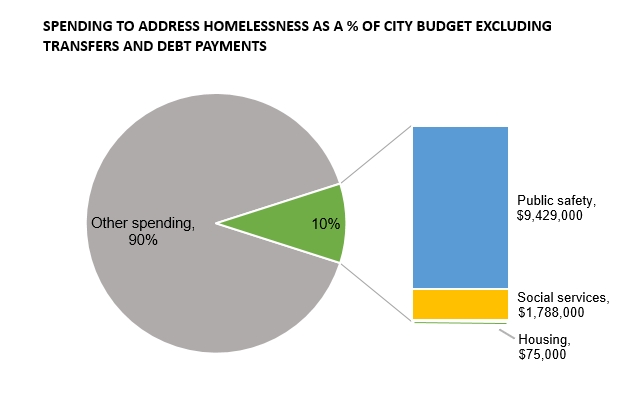 The City of West Hollywood is spending over $11 million this year to prevent and address homelessness and its impacts. That is according to a new report by WeHo by the Numbers.
As part of the recently completed budget process, the city estimated the amounts spent to address homelessness. The spending adds up to $11.3 million per year. That is 10% of the city's operating and capital budget, excluding internal transfers and payments on the city's debt.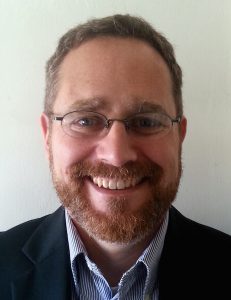 The bulk of the estimate, $9.4 million, is for public safety services. Of that, $9,157,000 is for the time sheriff's deputies devote to homelessness-related issues. According to the city, the deputies on general patrol spend two-thirds of their time on these issues. The new Eastside foot patrols and the COPPS (community-oriented policing and problem-solving) team spend 85% to 100% of their time on these issues. The budget includes funding for four new deputies.
The report suggests it is unlikely that the city's spending on Sheriff's deputies would go down by the full $9.4 million if homelessness were no longer a problem. However, deputies would be freed up to deal with other issues and the city might choose to put new money into other priorities rather than additional deputies.
The public safety total also includes $260,000 for 25% of the time of the city's Security Ambassadors and $12,000 for a quarter of a security guard's time.
The city is spending $1.8 million for social services that address or try to prevent homelessness. That includes $1,685,000 for 19 contracts with outside social services agencies. The biggest single item at over $300,000 is for shelter and supportive services at an organization called PATH (People Assisting the Homeless).
The total also includes $103,000 for a homeless needs assessment, L.A. County's rapid re-housing effort, and free access to transit.
The city's memo identifies only $75,000 in specific studies and services related to homelessness in the Rent Stabilization and Housing Division. The report suggests that it might be fair to count a bigger share of the division's $2.4 million budget. More residents might be at risk for homelessness if the city did not provide affordable housing units, rent stabilization, and help with tenant rights. The WeHo by the Numbers article is What does West Hollywood spend on homelessness?