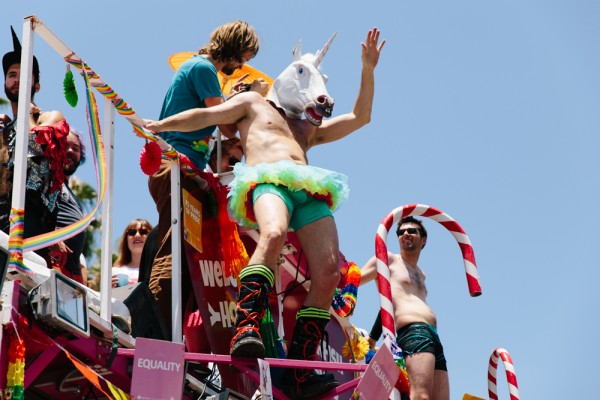 "Insanity: doing the same thing over and over again and expecting different results."

Our West Hollywood City Council members and city officials aren't Albert Einstein, the source of that trenchant statement. Still, by and large, they are intelligent people. So why would they still want to work with an organization that has been marked by incompetence, mismanagement and scandal for nearly three decades?
That organization is Christopher Street West (CSW), the non-profit group that stages the annual L.A. Pride parade and festival.
Consider that in 2000 — 16 years ago — then-Mayor Jeffrey Prang told L.A. Weekly: "I think I can speak for almost everyone who was at the parade and festival this year. It was a total disappointment." Prang said the event "shows no connection to being part of a movement for social change" and "has devolved into one big alcoholic party."
Sound familiar?
L.A. Weekly, for years the only media organization that kept an eye on CSW, also noted in 2000: "For decades, activists have complained that the board is closed and elitist, that it charges admission for an event that is free in San Francisco, that it is too heavily policed and has overly restrictive regulations. The parade seems sanitized of its original rebellious spirit of gay liberation by the push of commerce above all. Activists fret that CSW appears bent on forgetting that a drag-queen rebellion against police harassment at a New York City bar in June 1969 ushered in the gay and lesbian civil rights struggle."
Sound familiar?
West Hollywood City Councilmember John D'Amico in 2013 complained about CSW's management of Pride, saying he had heard residents describe the event as "lame" and "tired."
"The politics have drained out in favor of commerce," D'Amico said.
Sound familiar?
In an L.A. Weekly story, Douglas Sadownick reported financial scandals in the organization. Like the credit card receipts for 1996 and 1997 that showed Michael Yates, CSW's former president and executive director, had spent thousands of the non-profit's dollars on flights to Sacramento, Arizona, Kansas City and San Francisco, on hotel rooms in Sacramento, Berkeley, San Francisco and Kansas City and on expensive dinners. Sadownick also reported the allegations by a former board member that CSW spent between $30,000 and $50,000 a year on annual board retreats to Big Bear. And then there were those trips by Yates and other board members to Scotland and Paris.
As Sadownick noted then, and WEHOville has reported since, the CSW board has been shuffled and reshuffled over the years, with executive directors and board presidents pushed out over complaints of mismanagement and as a result of internal fights. Some problems have been addressed with those changes, but the biggest institutional issues remain: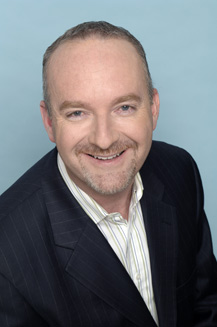 A lack of transparency
While Pride organizations in cities such as Long Beach and San Diego post their annual tax returns or financial statements on their websites, CSW doesn't. To get them, you have to go to a commercial site that sells the returns (which must be made public under federal law). Your other option is a months-long request to the Internal Revenue Service. (Now you also can go to WEHOville, which purchased CSW's tax returns from recent years and posted them online where you can view and download them free.)
The tax returns, known as IRS 990 forms, don't offer a very clear picture of who is spending how much on what. But they are a start in holding CSW accountable. For example, WEHOville's analysis of CSW's 2013 IRS 990 form showed that under former president Rodney Scott's leadership the organization was lying about the number of people who attended its annual festival. (Hundreds of thousands? When festival attendance revenue showed fewer than  30,000 tickets were sold?).
CSW still hasn't released its 2015 tax return, with board President Chris Classen first saying it would be released after it was sent to the IRS and now saying it still is being reviewed. A non-profit organization must file its tax return by 15th day of the 5th month after the end of its accounting period, which in CSW's case would have been May 15 — that's three months ago, and plenty of time for a review.
San Diego is a model for L.A. Pride. That non-profit organization makes public on its website more detailed financial statements than the IRS 990 forms.  It also lists online the names of its board members (CSW doesn't, but you can find them on WEHOville), and it posts the minutes of board meetings as far back as 2011.
A history of dishonesty
Dishonesty hasn't been unusual at CSW. There are the questionable travel expenditures cited above. Also, CSW's 2014 tax return revealed that board secretary Jason Roundy had made $8,792 in unauthorized personal expenditures using the CSW credit card. Roundy was removed from the board in 2014, as was treasurer Norman Waddell.
Sadownick's L.A. Weekly story noted that CSW in 2000 said it donated $100,000 to community organizations every year. Yet in at least one year, $27,000 of that was actually spent on hiring festival and parade workers from other non-profit groups. And records from former CSW President John Capodanno showed the community donations amounted to only $7,000.
CSW's 2016 financial report, a copy of which was obtained by WEHOville (although CSW hasn't yet made it public) contains many curious expenditures (where did that $105,000 in "advertising and promo" go? Why $40,000 for "internet connectivity). It's not clear from that report, which is available online, that there were any financial improprieties, but it raises many questions.
What is clear from the 2016 financial report is that CSW's Classen has been lying to the community CSW is supposed to serve.  Classen told community members at a July meeting that he didn't know whether this June's parade and festival had made or lost money and wouldn't know until it collected money due from its sponsors. However the 2016 report, which showed a $396,000 loss and presumably was presented to Classen, was dated June 28. And the loss it reported assumed all sponsors would pay up. If some don't, the loss will be even greater.
At a CSW board meeting on Aug. 9, treasurer Michael Carriere told board member Karina Samala that it would take time to respond to her request from weeks ago for information on what CSW had paid to consultants, saying it was hard to extract the information from its accounting system. However, WEHOville already had received the June 28 financial statement that Samala requested.
Classen and Craig Bowers, his partner in an events business who also is a board member and the behind-the-scenes leader of CSW, have said that the entire board agreed with their decision to recast the annual Pride festival as a music festival, a move that outraged many community members. Board members say that isn't true.
In another incident, Classen told KPCC, the public radio station, that CSW had made public its 2015 and other tax returns and a list of its board members. When WEHOville pointed out that that wasn't true, Classen said his erroneous statement was the result of a "typo."
An unwillingness to communicate with the LGBT community
CSW's board failed dramatically this year in not reaching out to the many elements of the LGBT community, including its own board, before recasting the Pride festival as a music festival for Millennials. To its credit, CSW issued a statement May 13 regretting that mistake. But the fact that all of CSW's board members couldn't be bothered to attend the two recent community meetings regarding L.A. Pride's future suggests the board isn't that interested. And then there was treasurer Carriere's scathing attack of people attending the first community meeting, posted online (and later removed). "One of those nights when I wanted to choke the sh-t out of some of our community members in WeHo", Carreire wrote in his post. "SHUT THE F-CK UP about the noise, litter or parking."
The fact that CSW's website remains largely a promotion tool for singers appealing to a young audience also indicates its cluelessness about the communities it is supposed to be serving. Consider that the San Francisco Pride website describes the organization's history and the donations it makes to community organizations. The Long Beach Pride website offers application forms for the scholarships and donations it makes to non-profits. The San Diego Pride website also spells out the recipients of the $2 million in donations it has made through 2013.
An inability or unwillingness to define and communicate what CSW and L.A. Pride are all about
What is CSW's mission? They are working on it, Classen continues to say.
What's the solution?
Some people fear WeHo will lose Pride if it doesn't work with CSW. After all, CSW owns the L.A. Pride trademark. And it has threatened to move elsewhere in the past. But CSW really has no options. What government entity would grant necessary permits and help subsidize an annual event staged by an organization with a reputation as bad as CSW's (and $395,000 in debt)?
So West Hollywood has the power to push hard for changes. At a minimum, they should include the following:
1) Chris Classen should resign or be removed from the board of CSW. Classen's inability to communicate, his bad management decisions and his propensity to lie clearly make him an inappropriate board member or leader.
2) CSW has a number of open board seats. It should fill them. After Classen's ouster, it should move rapidly to recruit new board members. To do that, it should post on its website ideal qualifications and an application form. It should establish a committee  to evaluate the applications and choose the best to present to the board. A majority of that committee should consist of people who aren't tied to CSW or its current board members, including someone from West Hollywood City Hall.
3) CSW should host meetings throughout Los Angeles that target the various LGBT communities to solicit input on its future mission and programming.
4) CSW should create an advisory board that includes people representing different sexual orientations, different ethnicities and a range of ages. That board should be asked to review CSW's mission and its programming for the annual Pride event and offer its suggestions.
5) CSW should commit to the sort of financial transparency we see in San Diego, where the Pride organization posts detailed financial statements rather than the obtuse IRS 990 forms. That transparency should include the names of people or corporate entities who receive any payment in excess of $500 from CSW (who, for example, is the recipient of that $30,133 payment for "contract/staff consult" services at the CSW office at the Pacific Design Center?).
6) CSW should issue public requests for proposals for contractors and consultants rather than continuing to use the same ones over and over, and it should make all of the bids public online. That will put pressure on current and prospective contractors and consultants to offer more economical pricing. And it may open the organization to some fresh blood.
CSW should evaluate its contractors not only by what they charge, but by their reputations and past performance. It is strange that CSW still works with Mike Stommel (whose PR firm was paid a startlingly high $37,000 this year), given the allegation that he conspired with his husband, Alfredo Diaz, to illegally divert $42,000 from a loan to Revolver to their own bank account. Revolver owner Chris Miller dismissed the suit against Stommel after he successfully removed Diaz as a partner in Revolver.
7) CSW should hire a full-time administrator. Years ago, with revenue of a little more than $1 million, CSW had a paid staff. There really is no justification in this digital age for an expensive office in the Pacific Design Center ($30,000 for redecoration) if there is no full-time staffer. There are shared office spaces that are much more affordable. And someone should be available all year long.
What if CSW says no to any or all of these recommendations? Let's not take another step that will lead WeHo to be labeled as an insane asylum. And let's not let Pride leave WeHo, given its positive impact on our image and our economy if it's done right.  Yes, the City of West Hollywood has no official power over the management of a non-profit such as CSW. But without city permits and subsidies, CSW's annual event won't happen.
So if CSW won't enact the reforms listed above, let's say goodbye  and court a more responsible community partner. The L.A. LGBT Center, anyone?