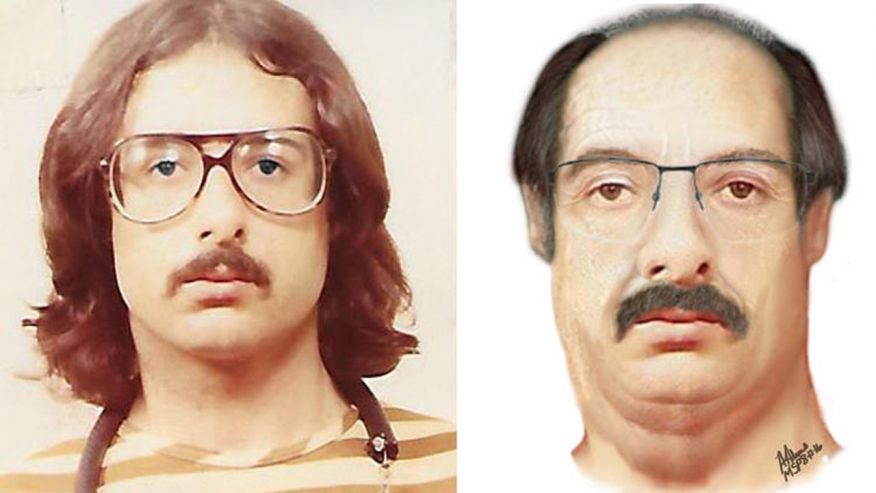 West Hollywood is known as a place that accepts all kinds of people. But there are exceptions (and we don't mean Donald Trump). If you know that John Kelly Gentry Jr. really is calling WeHo home, you need to call the Monroe County, Mich., Sheriff's Department and let them know.
According to the Los Angeles Times, Gentry fled Michigan after allegedly killing male and female lovers more than 30 years ago and is believed to have frequented West Hollywood and may be dressing as a woman.
Monroe County Detective Jeff Smith told the Times that Gentry had mailed a postcard from Los Angeles to his father after disappearing in 1983. The detective says evidence suggests that Gentry may have adopted his middle name, "Kelly," and may be posing as a woman.
Gentry is described as white, 5 feet 7 inches tall and weighing about 154 pounds. He has brown hair and eyes and is believed to be about 63 years old. Gentry has the letters LCI burned into his upper left arm and has a burn scar on his left elbow .
A website dedicated to fans of the "America's Most Wanted" TV show details Gentry's flight from the Midwest:
"John Gentry is wanted for the double murder of his male and female lovers Barbara Gerber and William Veith back in 1983.
"Gentry was serving time for assault when he met Gerber, the kitchen manager. He convinced her that he was serving time for a bar fight where he was defending a woman, when in reality, he was serving time for crushing the Adam's apple of his male lover. After he was released, he began living with Gerber in her home in Michigan. Gerber had no idea that Gentry was living in Ohio, just across the Ohio/Michigan border, with his male lover William Veith, a 52-year-old coin shop owner.
"… By April 1983, the whole charade was over, and police believe either Gerber or Veith found out the truth. In April, Gerber was found stabbed to death and sexually assaulted. Police traveled to Ohio, (and) when they checked Veith's coin store, they found it locked. Suspicious, they entered the store, where they found Veith's body in the basement. He had been beaten to death with the blunt end of an axe, the axe found nearby."
"Veith's car was found in Indiana, with a road map from Ohio to Chicago, and a cup with Gentry's prints on it. Gentry also sent postcards to a friend from San Diego, and his father from Los Angeles."
Gentry was indicted for the murders of both Veith and Gerber. Detectives have put together an image depicting Gentry in 1983 and how he might look today.
Anyone with information on Gentry's is asked to call Monroe County Sheriff's detectives at (734) 240-7530.