The Block Party, the gay men's apparel story on Santa Monica Boulevard, was the victim of a robbery this morning.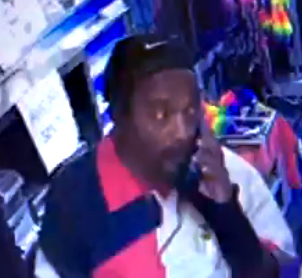 Larry Block, owner of the store, said a man entered at around 10:30 a.m. and walked to the back of the store. The man then walked upstairs to Block's office and took $690 from a desk drawer.
"We have two videos of him entering the store and disappearing out of camera sight where there is a door to the upstairs," Block said. "The door was left open, and the cash deposit was in a desk drawer. When I arrived to make the deposit the drawer was open and the money gone."
Block said he has referred the matter to the West Hollywood Sheriff's Station.