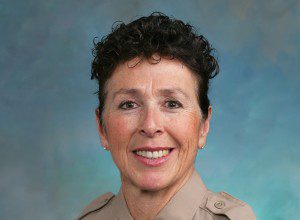 WeHo Mayor Lauren Meister and Capt. Holly Perez of the West Hollywood Sheriff's Station will hold a "coffee with the captain" session on Wednesday.
The public gathering will take place from 7:45 to 8:45 a.m. at the McDonald's restaurant at 1133 N. La Brea Ave., just north of Santa Monica Boulevard. That restaurant is one of several places on the Eastside that have had to deal with an influx of homeless people.
The City of West Hollywood contracts with the L.A. County Sheriff's Department for law enforcement. For additional information, call (323) 848-6460. For people who are deaf or hearing impaired, call TTY (323) 848-6496.