The West Hollywood Design District has named a new chair for its board of directors after a dispute that included the ousting of its former chair and the resignations of five board members.
The new chair is Ginna Christensen, creative director of Woven Accents, the rug store at 8674 Melrose Ave. In an announcement of Christensen's selection, the Design District said: "Through collaborations with emerging artists and non-profit organizations, to strategic brand and business development initiatives, Ginna brings a unique skill set and passion to our Design District community."
Christensen is known in the design industry for her creative collaborations with established and emerging artists. She has worked with organizations such as the Los Angeles Art Association, PS ARTS and the Art of Elysium. She started her career in the fashion industry and entered the rug business in 2005. Christensen joined Woven Accents in 2013 to help launch a line of limited edition rugs inspired by street art.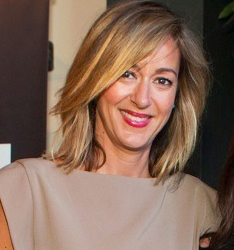 Christensen replaces Darren Gold, a retail and marketing consultant who had been chair of the Design District board and a member of the Visit West Hollywood board since 2010. (Gold also serves as chair of the advisory board of West Hollywood Magazine, a publication owned by WHMC Inc., the parent of WEHOville.com). Gold was asked to step down from that position at a meeting in June with Greg Harless, chair of the Visit WeHo board. Jaime Adler of Phyllis Morris Originals, who attended that meeting, also stepped off the Design District board. Five of the other board members — Tod Carson of Tod Carson Antiques and Interiors, Karen Hartunian, Stacie Hunt of Du Vin, Karen Kuo of Robert Kuo and Sara Sugarman of Lulu and Georgia — resigned shortly thereafter in protest.
Gold's ouster was part of an effort by Visit West Hollywood, the  organization that promotes travel and tourism in West Hollywood, to tighten its management of the Design District. Visit WeHo also is taking over management of the Sunset Strip business improvement district, which went through major changes last year because of financial losses by the Sunset Strip Music Festival.
The management changes are among a number made since Rick Wright, CEO of the Wright Consultancy in Laguna Beach, took over management of Visit West Hollywood. Wright was brought in as a consultant after the death in December of Brad Burlingame, the very popular head of the tourism bureau for 18 years. Soon after Wright's arrival,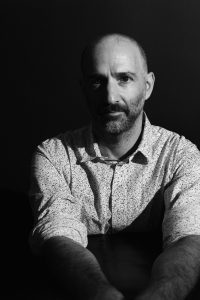 Visit WeHo eliminated the positions of Jonathan Mattis, vice president, marketing and sales, and Alex Stettinski, vice president, operations and strategic planning, who Burlingame had hired. Visit WeHo has engaged a search firm to recruit a replacement for Burlingame.
Harless, whose Skye Partners manages The Lot, the production studio on Santa Monica Boulevard, said the changes are intended to streamline the organizations and focus them all on promoting hotel occupancy. The hotel room tax is West Hollywood's largest single source of revenue, budgeted to be $23 million in the 2016-2017 fiscal year, or 26% of total general fund revenue.
"My job is to clean the decks and take Visit West Hollywood 1.0 to Visit West Hollywood 2.0," Harless said. "Get rid of the layers and make things work efficiently. When the new CEO comes in, they can focus on their job — which is to bring people to hotels in West Hollywood."
Gold and several former board members said their concern was that the new focus imposed by Visit WeHo wouldn't give enough attention to the Design District's goal of promoting that collection or art galleries, furniture and home accessory stores, apparel shops and other high end retailers clustered around Beverly and Robertson boulevards and Melrose Avenue.