The West Hollywood Chamber of Commerce is launching a program to coach prospective and current community leaders in WeHo.
WeLead Academy currently is accepting applications for the program, which will begin on Sept. 17 with an orientation followed by a series of sessions intended to "develop overall knowledge and advance the leadership skills of West Hollywood-based stakeholders who are committed to the core values of the city and to the community where they live, work and play."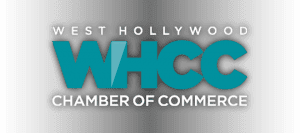 "There are so many active and engaged community members in West Hollywood," said WeHo Chamber President Genevieve Morrill. "We wanted to provide a framework and real-time coaching on how they, or someone who is looking to be more involved, can take that to the next level."
The Sept. 17 introduction and orientation will be open to 25 potential participants. Interested applicants will complete a questionnaire, and 10 will be chosen for the academy. The four-week academy program begins Oct. 1 with primary instructors Sam Borelli and Mark Edwards along with special guests and subject-matter experts.
In an announcement of the program, the chamber said that participants will:
— Increase their knowledge of the city as a whole and ways to advance their role in it
— Obtain valuable coaching to cultivate leadership skills and community service competencies
— Gain deeper understanding of public policy process and opportunities to contribute to outcomes
— Cultivate the abilities necessary to build coalitions and lead effective advocacy efforts
— Undergo hands-on coaching for managing effective meetings and difficult conversations
— Receive valuable lessons from current and former elected officials and key city stakeholders
The Sept. 17 orientation is from 9 to 11 a.m. at The Abbey, 692 N. Robertson Blvd. south of Santa Monica. Applications can be made online. The orientation is free of charge.
The training sessions, are on Oct. 1, 8, 15 and 22, also from 9 to 11 a.m. and at The Abbey. The fee for the four weeks of sessions is $125.