Below is the weekly crime report from the West Hollywood Sheriff's Station that calls out incidents in WeHo from Aug. 29 to Sept. 4. The times are indicated in as Military Time, a concise form in which midnight is indicated as 0000 and noon as 1200. The list also includes the case number.
Aug. 29

Nothing significant to report
Aug. 30
Grand Theft. 1400 block Sweetzer Avenue @ 0645. The lock was cut and a bicycle was taken from the subterranean garage. Loss $1,100. #05087
Strong Arm Robbery. 9000 block Sunset Blvd @ 0905. An woman was walking northbound on Sunset when a man approached her from behind and grabbed a canvas bag she was carrying in her hand. The suspect took the bag and ran to an open garage in the 1000 block of Hammond Street. The suspect entered a vehicle driven by a man and fled the area. Loss $167. #05086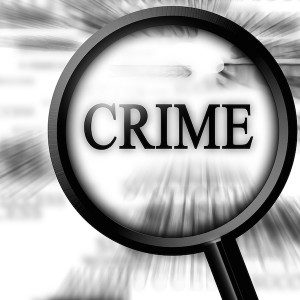 Aug. 31
Grand Theft, 1000 block San Vicente @ 0415. A duffle bag, iPad, and glasses were taken from the front seat of an unlocked vehicle. Loss $1,500. #05110
Grand Theft. 8500 block Melrose Avenue @ 1420-1510. A wallet was taken from a table after the owner walked away for a moment. Loss $12,000. #05145
Vehicle Burglary. 1100 block Ogden Drive. @ 1900-0830. The passenger's side window was smashed and the interior was ransacked. Loss $200. #05140.
Sept. 1
Residential Burglary. 7200 block Hampton Avenue @ 0745-1230. The suspect broke a living room window to gain access and removed a backpack, laptop, watch and sunglasses. Loss $2,700. #05147
Vehicle Burglary. 7100 block Santa Monica Boulevard @ 1100-1130. The passenger's side window was smashed and a laptop was taken from under the front seat. Loss $1,000. #05143
Sept. 2
Vehicle Burglary. 900 block N. Kings Road. @ 2300-1100. The rear driver's side window was smashed and clothing was taken from the rear cargo area. Loss $1,100. #05191
Vehicle Burglary. 900 block N. Kings Road. @ 2300-1100. The front passenger's side window was smashed and the interior was ransacked. Loss $350. #05192
Sept. 3
Aggravated Assault – Other Weapon. 900 block Fairfax Avenue @ 0100. A woman struck the victim in the face with a glass bottle while standing in the stairwell of a business. #05187
Residential Burglary. 900 block N. Gardner Street @ 0502. A man entered an unlocked rear door and removed a laptop and Bluetooth speaker. Loss $580. #05190
Strong Arm Robbery. Santa Monica at La Cienega Boulevard @ 0300. A woman was walking southbound on La Cienega when three other women suddenly began kicking and punching her in the face and body. One of the suspects pulled the victims purse from her shoulder during the incident. Loss $260 (purse and cellphone). #05189
Aggravated Assault – Knife (Suspect Arrested). 7300 block Santa Monica Boulevard @ 1128. A man was inside the Community Center when a homeless man approached him with a pocket knife and demanded his cell phone. The victim walked away and notified deputies. Deputies responded, located and arrested the suspect. #05193
Vehicle Burglary. 1200 block Greenacre Avenue @ 0001-1500. The rear driver's side window was smashed and a shoulder bag and credit cards were taken from the backseat. Loss $525. #05195
Vehicle Burglary. 800 block N. Kings Road @ 0001-1500. The interior was ransacked and a music player, microphone, camera, and shoes were taken. No sign of forced entry. Loss $2,000. #05200
Sept. 4
Vehicle Burglary, 1100 block Flores Street. A radio was taken from the interior and a chair and tool were taken from the trunk. No sign of forced entry. Loss $330. #05213