Alexis Arquette, a longtime West Hollywood resident and well-known entertainer and transgender woman, died today at the age of 47. The cause of death has not been announced. However a statement issued by her family suggests the death was the result of a long illness. A Facebook post by Arquette's brother, Richmond, also suggested that Arquette lately had adopted a male sexual identity.
"Our brother Robert, who became our brother Alexis, who became our sister Alexis, who became our brother Alexis, passed this morning September 11, at 12:32 am," Richmond wrote. "He was surrounded by all of his brothers and sisters, one of his nieces and several other loved ones. We were playing music for him and he passed during David Bowie's Starman. As per his wishes, we cheered at the moment that he transitioned to another dimension."
Arquette, born as Robert, was part of a family of actors. Her siblings included David, Patricia, Richmond and Rosanna Arquette.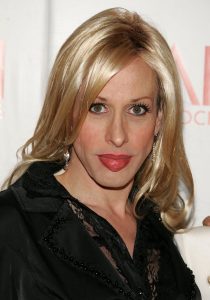 Arquette had roles in 50 films and more than a dozen TV shows. Her film debut occurred in 1986, when she performed in the (uncredited) role of Alexis, the friend of Max Whiteman (Evan Richards) in "Down and Out in Beverly Hills."
Twenty years later, Arquette underwent gender reassignment surgery, an event that was the subject of "Alexis Arquette: She's My Brother," a documentary that was screened at the 2007 Tribeca Film Festival.
Four hours after his original statement, Richmond Arquette issued another statement from his sister Patricia on behalf of all the siblings:
"Our sister, Alexis Arquette, passed away this morning, September 11th, 2016.
"Alexis was a brilliant artist and painter, a singer, an entertainer and an actor. She starred in movies like Last Exit to Brooklyn, Pulp Fiction, Jumpin' at the Boneyard, Of Mice and Men, The Wedding Singer, and The Bride of Chucky. Her career was cut short, not by her passing, but by her decision to live her truth and her life as a transgender woman. Despite the fact that there are few parts for trans actors, she refused to play roles that were demeaning or stereotypical. She was a vanguard in the fight for understanding and acceptance for all trans people.
"She fiercely lived her reality in a world where it is dangerous to be a trans person — a world largely unready to accept differences among human beings, and where there is still the ugliness of violence and hostility towards people that we may not understand.
"Alexis was born as Robert, our brother. We loved him the moment he arrived. But he came in as more than a sibling — he came as our great teacher. As Alexis transitioned into being a woman, she taught us tolerance and acceptance. As she moved through her process, she became our sister, teaching us what real love is.
We learned what real bravery is through watching her journey of living as a trans woman. We came to discover the one truth — that love is everything.
"In the days leading to her death, she told us she was already visiting the other side, and that where she was going, there was only one gender. That on the other side, we are free from all of the things that separate us in this life, and that we are all one.
"She passed away surrounded by love. We held her and sang her David Bowie's "Starman" as she punched through the veil to the other side. We washed her body in rose petals and surrounded her with flowers.
"Alexis always had to do everything first. She left before we were ready to let her go. We are all heartbroken that she is no longer with us, but we are grateful for the grace and kindness we were all shown during this difficult time. We are comforted by the fact that Alexis came into our family and was our brother and then our sister, and that she gave us so much love. We will love you always, Alexis. We know we were the lucky ones.
"The family asks that in lieu of flowers or gifts, donations please be sent to organizations that support the LGBTQ community in honor of Alexis Arquette."