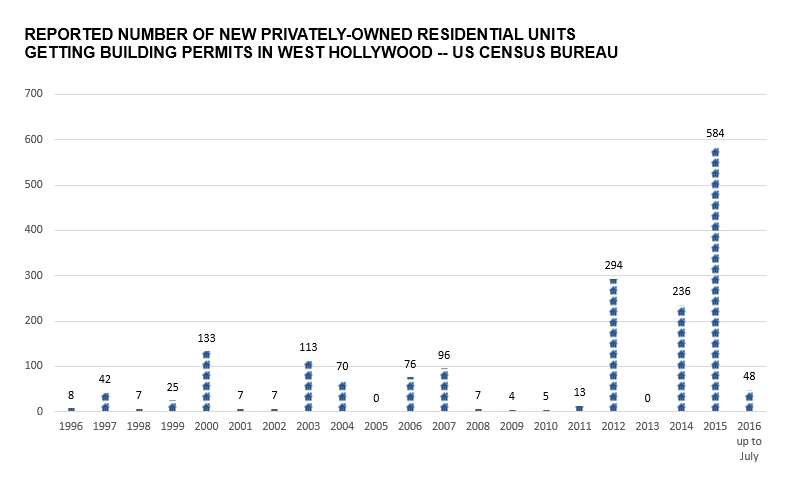 West Hollywood's housing supply grew by 4% — about 1,000 units – in the last 20 years, with more on the way. That is according to a new report by WeHo by the Numbers, based on state and federal data. The report looked only at the number of housing units and did not consider affordability.
The report relied on annual estimates from the California Department of Finance for the number of housing units in West Hollywood. The estimate rose by 1,034 units from the beginning of 1996 to the beginning of 2016. That was a 4% increase over 20 years. It was a net increase, which accounted for units that were demolished or otherwise removed from the housing supply.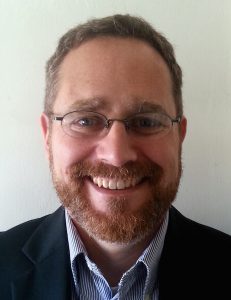 Most years saw a small increase or a smaller decline. In four of the 20 years, the housing estimate went up by about 100 units. One year, 2014, saw the biggest change by far, with an increase of over 400 units. That was 40% of the total increase over the 20-year period.
The report also looked at data from the U.S. Census Bureau. The Census surveys local governments for information on building permits issued for new privately owned residential units. The permits are a leading indicator of new housing. Permits issued in one year typically become finished housing in a later year. Construction can be delayed (or even canceled) and, once started, it takes time to finish.
The permit numbers are only about new housing. They do not take into account housing units demolished or otherwise removed from the housing supply. In two years, there were no reported permits for housing. That could mean no permits were issued or that the Census data is incomplete.
According to the Census, West Hollywood issued building permits for over 1,700 new housing units during a 20-year period from 1996 through 2015. The number varied greatly from year to year. For example, very few permits were reported during the 2001 recession or the Great Recession (starting in 2008).
The last four full years (2012 through 2015) stand out historically. They represent almost two-thirds of the total units for which permits were issued in the 20-year period. The current year has been slower, with permits for less than 50 units through July, compared to over 500 in the same period last year. The city's housing supply will continue to increase as these projects are completed.
For more information, please see the WeHo by the Numbers report, How much housing has West Hollywood gained in 20 years?