@issue is an occasional post of a story or research from a reputable source about another city and its development, affordable housing, homelessness, traffic or other issues that also are concerns for West Hollywood. @issue is intended to generate discussion among WEHOville readers and to raise awareness among West Hollywood City Council members about how other cities are dealing with issues like ours.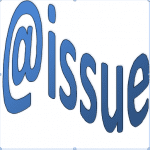 From CityWatch, Sept. 15, 2016: "The improved structuring of how communities work can give urban design 'place making' opportunities as well. The innovative roadway architecture that allows continuous flowing traffic is a dramatic improvement by essentially doubling the capacity of normal street lanes that presently have stop and go driving…What would be taking place is the 'digitization of roadways' in selected portions of the vehicular network with the new roadway architecture facilitating "continuous flowing traffic" (CFT).
"Eventually vehicles would communicate with the roadway and the roadway would communicate with vehicles in making even safer, managed mobility with even higher capacities if so needed and desired…."
"An example of improvement with CFT would be the elimination of the 5 mph traffic congestion on Santa Monica Boulevard in West Hollywood. That utter traffic failure every work day, can be eliminated by an increase in capacity. Todays failing 5 mph peak period stop and go speed has a capacity of around 300 vehicles/lane/hour and is emitting GHGs at about 2.5 times the amount as when there is flowing traffic at 30 mph. A managed speed of 30 mph (not allowing slower or faster traffic), gives CFT capacity at about 1200 vehicles/lane/hour, four times as much than the 5 mph failing traffic.
"What that means is a shorter peak period with uncongested flowing traffic and a much freer spacing of vehicles one to another which would be safer and have less stress on drivers. This is the result of designed and managed free flowing traffic."
Read the full story here: New Advanced Roadway Architecture for LA and Why Prop. M won't Work!