The West Hollywood City Council will be asked on Monday to approve the write-off of $1 million in unpaid assessments and related penalties to businesses in the Sunset Strip and West Hollywood Design District business improvement districts between 2002 and 2014.
Ninety percent of the unpaid debt is attributed to businesses in the Sunset Strip Business Improvement District, whose management was removed by the City of West Hollywood last year after major financial losses by the BID and its associated Sunset Strip Music Festival. The city collects assessments levied on local businesses that form business improvement districts and then distributes that money to the BIDS, which use them for marketing, security and other services.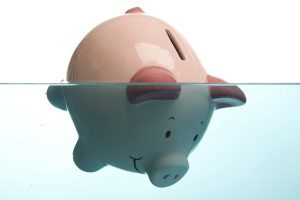 In a memo to the Council, David Wilson, the city's finance director, said 67% of the assessments were to companies that no longer are in business. Two years ago the city referred $1.4 million in unpaid assessments and penalties to Caine & Weiner, a collection agency, which had managed to collect $283,000 as of June 30. Wilson said some companies are on payment plans and the city is pursuing legal action in cases that involve very large debt.
The top 10 debtors are now-closed bars and restaurants on the Sunset Strip. Miyagi's, a Japanese-inspired club/restaurant that once was very popular, owes the largest single assessment debt — $126,750. It closed in 2008 and was replaced by Pink Taco. The next largest debt is owed by another Sunset Boulevard venture — the Key Club. One of its corporate entities owes $104,800. Another owes $40,300. Others on the top 10 list (some of which have may been taken over by new owners) are: The Cat Club ($66,475), Viper Room / Black Square Pants ($45,950), Sunset Beach, ($44,600), Key Club ($40,300), Miyagis / Crystal Enterprises ($38,625), Clafoutis ($33,431), Barfly ($30,750), Normans ($30,125) and Pink Taco ($24,688).
Various parking and valet services were responsible for $100,615 in uncollected debts, with entities associated with L.A. Parking Services owing $62,078 of that.
The City Council will consider the write off at its meeting at 6:30 p.m. Monday at the City Council Chambers, 625 N. San Vicente Blvd., south of Santa Monica.