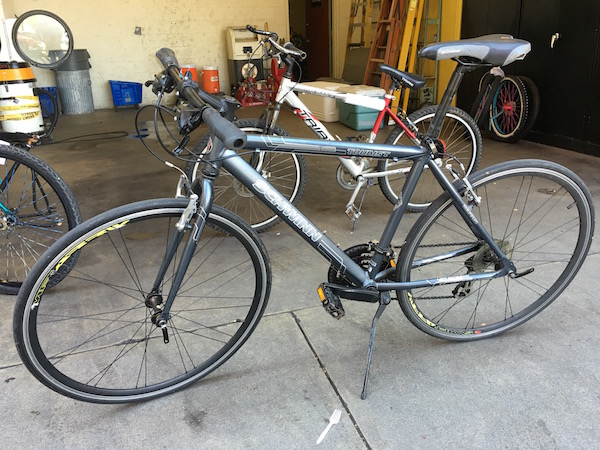 Has your bike been stolen? Well, maybe it's been found.
The West Hollywood Sheriff's Station has a collection of bicycles discovered recently at 7715 Santa Monica Blvd., the site of an abandoned piece of property that has been housing homeless people, drug dealers and thieves for months.
Rather than toss those bikes in the trash, Det. Peadar J. Sullivan would like to find the owners and return them. Of the five discovered at 7715 Santa Monica, several have been stripped of various parts and the thieves had begun to paint them over.
On this page you'll see photos of those bikes, which currently are in storage at the Sheriff's Station on San Vicente Boulevard at Santa Monica. If you see one that is yours, Det. Sullivan asks that you give him at call at (310) 358-4033 and set up an appointment to retrieve it.
The West Hollywood City Council at its meeting on Monday authorized the city's Code Compliance office and the Sheriff's Station to take whatever action is needed to shut down the encampment at 7715 Santa Monica. It currently is surrounded by a high and locked fence.