The City of West Hollywood each year, hosts the Public Safety Awards to West Hollywood's annual Public Safety Awards ceremony will take place Sunday during an open house at the West Hollywood Sheriff's Station.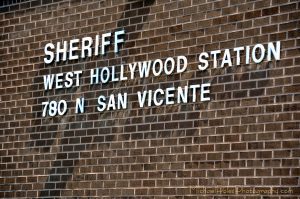 The open house will be held from 11 a.m. to 2 p.m. The station is at 780 N. San Vicente Blvd., just south of Santa Monica Boulevard. Parking is available at the five-story parking structure near the library and is free with validation of tickets at the open house.
The open house will include tours of the station, refreshments, arts and crafts, activities for children, a DJ with music and displays of firefighting and law enforcement vehicles.
The Public Safety awards recognize individuals, groups, and businesses that have made significant contributions in enhancing public safety in West Hollywood. This year they will recognize the following individuals:
• L.A. County Sheriff's Department Deputy Grehtel Barraza, who will receive the Lt. James Farrell Deputy of the Year award;
• L.A. County Fire Department firefighter Brian Barton, who will be presented with the Firefighter of the Year award; and
• Kevin Burton, who will receive an award for Outstanding Contribution to Public Safety for his work as a member of the West Hollywood Bicycle Coalition.