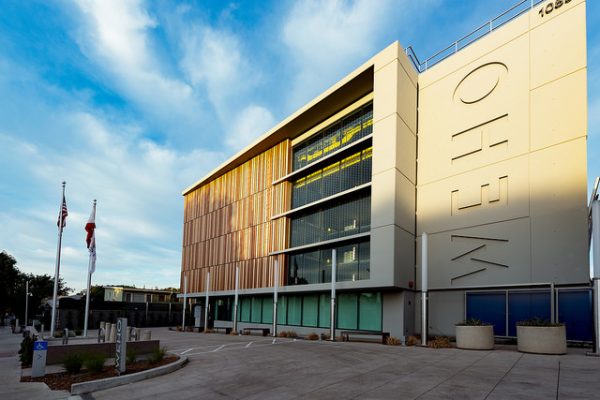 The National Parking Association (NPA) has recognized the City of West Hollywood's automated garage with one of its annual innovation awards.
The so-called "robo garage" was given the NPA's "Innovative Facility of the Year" award.
"The West Hollywood automated garage has enhanced parking for city visitors and staff as it provides a valet-like experience without the costs and risks of valet parking," the NPA said in an announcement of the award. "Through the use of a computerized parking storage and retrieval system, the automated garage has provided a dense configuration of parking spaces on a smaller footprint than a traditional parking structure."
"The parking structure includes a rooftop photovoltaic system that powers the garage. Other sustainable features include the use of composite wood panels that were made from recycle plastic grocery bags and milk jugs. Additionally, emissions are reduced due to the lack of drivers searching for an available space."
The 200-space automated parking structure replaced a 68-space surface parking lot behind City Hall, with an entrance on Sweetzer Avenue. "The compact nature of the project afforded the city the ability to create a 4,000 square foot community plaza between city hall and the garage," the NPA noted.
The National Parking Association, established in 1951, is an organization that represents the $28 billion parking industry composed of private parking owners and public parking operators that together employ more than 143,000 people.