Silence can be deafening. And sometimes deadly.
Consider the (lack of) response from our elected leaders to a story published by WEHOville on Monday about the fact that Grindr, a world-famous mobile phone app owned by a company headquartered in West Hollywood, is used by dealers to sell a deadly addictive drug. It is a drug that is destroying the lives of many, many more local gay men than the brief outbreaks of meningitis in recent years. It is far more dangerous than HIV, which no longer will kill you if you get treatment. And, not to diminish the importance of pedestrian safety in crosswalks, in my five years in West Hollywood I have seen meth addiction destroy more local gay men than have been hit by speeding cars.
The meningitis outbreak in 2013 prompted WeHo City Councilmember John Duran to appear at a press conference and demand action. But on Monday night, none of the council members raised the subject of methamphetamine marketing during their regular remarks. No one even wondered whether it is appropriate for the City of West Hollywood to continue its co-sponsorship with Grindr of a "hackathon" this weekend that is supposed  to develop apps to deal with LGBT issues such as homelessness. (Meth addiction is not on the Grindr hackathon list of problems to solve.) To its credit, the council unanimously approved a proposal by Councilmember Duran that the city co-sponsor the annual Crystal Meth Anonymous of LA convention next April at Plummer Park. CMALA is an organization that tries to help men (and it's almost entirely men) who are trying to dig themselves out of the holes that meth dealers have helped dig for them — meth dealers who are active in West Hollywood.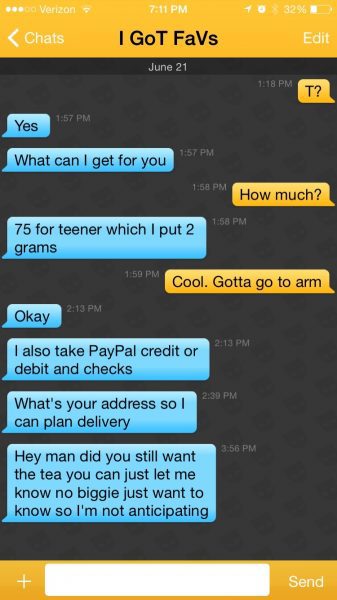 I'm assuming most of our readers aren't familiar with meth (also known on Grindr as crystal, tina and T and as an element in "parTying" and "PNP"). Here's a list of the short term effects of a drug that experts say is more addictive than heroin: loss of appetite; increased heart rate, blood pressure, body temperature; disturbed sleep patterns; nausea; bizarre, erratic, sometimes violent behavior; hallucinations, hyper excitability, irritability; panic and psychosis, and convulsions, seizures and death from high doses.
The long term effects? Permanent damage to blood vessels in the heart and brain, high blood pressure leading to heart attacks, strokes and death; liver, kidney and lung damage; destruction of nose tissues if sniffed; respiratory (breathing) problems if smoked; infectious diseases and abscesses if injected; malnutrition, weight loss; severe tooth decay; disorientation, apathy, confused exhaustion; psychosis; depression and damage to the brain similar to Alzheimer's disease, stroke and epilepsy. And there is a high correlation between meth use and HIV infection, given the drug's ability to create extremely high levels of sexual arousal that can last for days.
For me, this isn't just a civic issue. It's also a personal issue. One young friend of mine drove here in his pickup truck from small-town Indiana two years ago to start a new life for himself and his adorable big dog. A few months ago, seriously addicted to meth, newly infected with HIV and unable to stay off Grindr, he headed back home to live with his mother and try to save himself. Another friend who was on his way to establishing a career as an actor and model is now back home with his family in Georgia after finding himself desperate, broke and homeless because of his meth addiction. Then there's the incredibly talented local musician whose meth addiction led him to try to kill himself and destroyed his very promising career. There's also the talented computer programmer in his early thirties who was homeless for 10 years while addicted to meth. He continues to struggle to stay drug-free and off Grindr. Sadly, he lost most of his teeth because of his addiction, which makes it hard for him to smile, and despite his programming talent he still hasn't earned enough money to replace those teeth. There's the very attractive and engaging young man who moved here from Miami and says hello and hugs me on the street on some occasions and then doesn't recognize me on others when he has relapsed and walks in a daze. And there is the gay man in his twenties from an Arab country trying to get political asylum here. He downloaded the Grindr app on his mobile phone and found himself "partying" for the first time with a drug he'd never heard of until I explained it. That's just a small sample.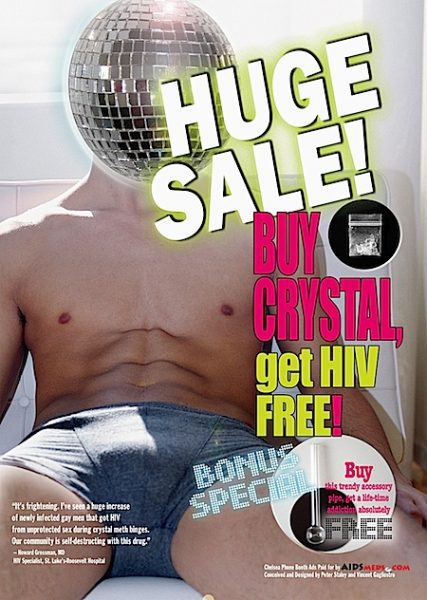 The reaction among some in the gay community is that this is a personal issue — these people are to blame for destroying themselves. I don't question that we each have a responsibility to take care of ourselves and avoid destructive behavior. But most young men who begin using meth — at least the ones I know — didn't realize what they are getting themselves into when they started. Why should they think that a "party" drug easily found on the most popular gay hookup app in the world (an app that even the City of West Hollywood officially partners with and that is headquartered on the 14th floor of the prestigious Pacific Design Center) should be all that dangerous? Some gay men also argue that Grindr shouldn't be singled out because meth can be purchased through other gay hookup apps such as Scruff. But WEHOville's lengthy research has found that that is quite difficult, largely because  Scruff, unlike Grindr, has made it difficult to announce on the app that you are a meth dealer (or user). Yes, some argue that meth can be bought on Craigslist and in back alleys and bars. True, it isn't going away. But making meth difficult to find on an easy-to-use mobile phone app targeted at gay men might mean some men think twice about their sudden impulse to "parTy."
So what can the City of West Hollywood do? First, our City Council members need to acknowledge that there is a problem and work harder at engaging with those members of our gay community — mostly young, relatively new to town and apartment dwellers — who are most vulnerable. These are young men who aren't likely to show up at a council meeting or vote in a local election. They are the victims of armed robberies and assaults on the streets and roofied drinks at bars. They are the sort of people whose opinions didn't show up in the  skewed recent survey of community satisfaction, which used a voter registration database where those aged 18 to 29 are seriously under-represented. Our council members are well connected with the five or six "regulars" who speak at every council meeting, with the representatives of homeowners associations, with developers and their lobbyists and lawyers. But the job of a City Council member is to represent all of us, even those of us don't vote.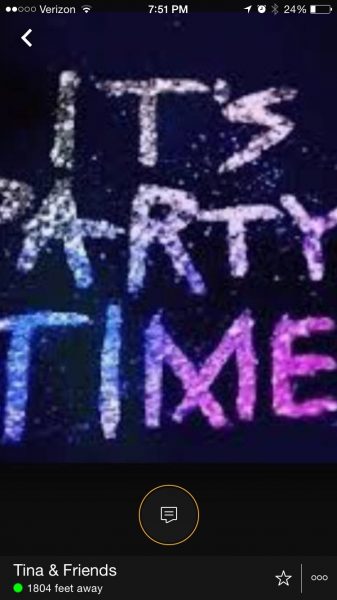 Second, City Hall should consider putting together a campaign to warn residents and visitors of the dangers of meth. Our public information office has prepared amazing and award-winning campaigns about crosswalk safety and other civic issues. A campaign about the danger of meth would be fraught with controversy, given the way some members of the gay community rebel against warnings about self-destructive behavior, claiming it is "shaming." But there are useful precedents that such controversy raises public awareness. Peter Staley, an ACT-UP activist in New York City who fell into meth addiction and recovered, famously spent $5,000 of his own money in 2004 on bus shelter ads in that city's gay Chelsea district. The controversial ads proclaimed "Huge Sale! Buy Crystal, Get HIV Free!"
The perception about meth then is pretty much the same as now. "There continues to be a perception, especially among young gay men, that crystal meth is just another party drug on the same level with ecstasy and special K," Staley said in an interview with New York's Gay City News. "The message that I was hearing was very different. It was a message of destruction and sadness."
Third, the city should provide the West Hollywood Sheriff's Station with the resources it needs to track down and arrest the dealers on Grindr. Officers with the L.A. County Sheriff's Department are aware of the issue but need more resources to respond.
And finally, our City Council members need to speak out about the fact that a local business facilitates addiction to one of the most dangerous drugs in our community. If the West Hollywood City Council can take a unanimous stand against the annual dog meat market in Yulin, China, which it did at a recent meeting, then surely it can ask Grindr founder Joel Simkhai to stop making it easy to market something that is destroying lives in our back yard.