It what appears to be a highly exclusive form of Brexit, the English are fleeing a country stereotyped for its bad teeth and lousy food and invading West Hollywood with a collection of upscale events and places for the rich and beautiful.
The latest is the flagship club for Beautiful People, a dating website where new members are vetted by existing members of the opposite sex for their looks.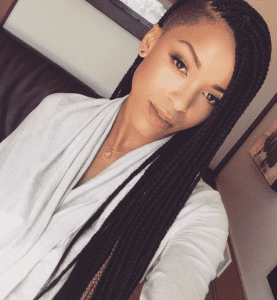 "We are very excited about the opening of our flagship bar," said Greg Hodge, the Beautiful People cofounder and managing director, in an interview with Britain's The Sun. "We will take the same ethos into this project as we did when we launched the dating site, we are simply taking the BeautifulPeople concept into the real world."
Beautiful People has yet to reveal the location of its West Hollywood club, and given the propensity for those outside our city to confuse its boundaries there's the possibility that it actually won't be a WeHo landmark. However, whether it is actually in WeHo or not, Beautiful People is claiming our town as its L.A.-area home.
That club will provide a heterosexual option to the Skirt Club, a London-based, members-only organization that hosted its first L.A. party for bisexual women at the Standard hotel in West Hollywood last Thursday (admission was limited to women ages 21 to 49 who had undergone an advance approval process that required a full-length photo). The Skirt Club's Geneviève LeJeune plans to make it a regular event. And then there's the less erotic but equally exclusive West Hollywood branch of the very exclusive London Arts Club. It will be housed in a building that will replace the current Hustler Hollywood store at 8920 Sunset Blvd. at Hilldale. That members-only club was founded in 1863 by a group that included Charles Dickens and Anthony Trollope. The West Hollywood club's backers include Gwyneth Paltrow, the actress, who is a member of the London Club. To become a member one must be nominated by an existing member and participate in or have an interest in art, literature or science. The London club's annual dues are £2,000 or roughly $2,880.
What the Beautiful People club and the Arts Club do have in common is the influence of money.
"Wealth is a strong factor of perceived attractiveness – especially with women," Hodge told the Sun. "We see this mirrored through the site's rating system where men who exude wealth and success in their images, but who may not be that attractive, are often voted in.
"The way we see it, money can be attractive too, so on a discretionary basis we may make exceptions for certain high net-worth individuals."
The merely beautiful who want to go to the club first must be granted admission to the Beautiful People dating site or they can show up at the club to be vetted by on-site judges. Hodges has put together a committee of Los Angeles-area actors, models and celebrity trainers to promote the dating site and the club to their friends and clients and vet applicants with an L.A. eye toward beauty. Among them is Derek Opperman, a trainer, and Whitney Bibby, an actress.
Oh, and being beautiful means not being overweight. In what some saw as a brazen bid for publicity, BeautifulPeople removed 5,000 members in January 2010 from its website after deciding they had gained too much weight over the holidays. Last year Beautiful People dumped 3,000 members who Hodge described as having "gone to seed."
If you're truly beautiful and looking for a place to hang, keep a lookout for the yet-undisclosed date for the opening of Beautiful People.