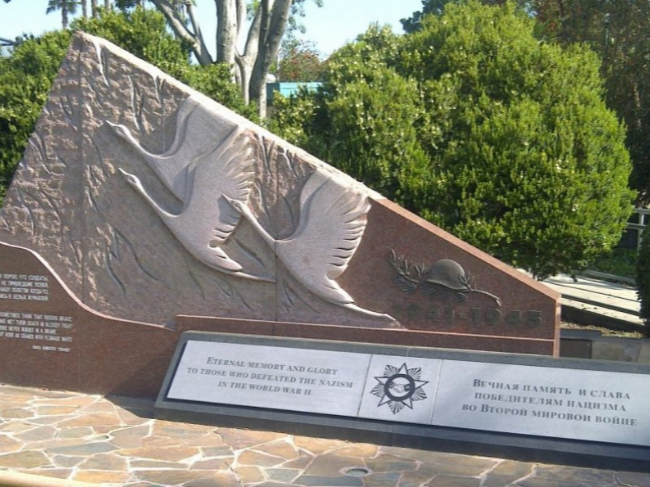 Efim Kutz, known as the man who led the integration of the Russian-speaking community into West Hollywood, died on Monday. He was 94. Kutz is survived by his daughter, Asya Gomelsky, and his son, Igor Kutz, and their children and his grandchildren.
Kutz was born in 1922 in Volin, Ukraine. A biography of him states that his parents died at the beginning of World War II in a Nazi-occupied territory. Kutz enlisted in the Russian army in 1944 and in 1947 joined Hungary's armed forces. He worked in the Hungarian ministry of communications, where he supervised Kiev 32, a communications unit.
Kutz came to the United States in 1977 and worked as a manager at Executive Life Insurance. He also was active in the L.A. Association of World War II Veterans, a group largely composed of Russian-speaking veterans.
L.A. County Assessor Jeffrey Prang, a former member of the West Hollywood City Council, remembers Kutz as a mentor who helped him understand the Russian-speaking community, whose members were overwhelmingly Jewish. The collapse of the Soviet Union in 1991 and the end to its emigration restrictions led many Jews such as Kutz to flee that anti-Semitic country. In one ranking of U.S. cities by percentage of residents who speak Russian, West Hollywood is 27th, with 13% of its residents speaking that language.
"I found dealing with the Russians fascinating," Prang said. They were Russian Jews who survived Stalin, then survived the Nazis. They survived everything and found themselves in the gay city of Southern California."
Prang said that Kutz, who served as vice president of the WW II Veterans group, "was one of the top couple dozen people in West Hollywood history. He is probably one of the top two or three people in the Russian community."
Prang cited Kutz's ability to speak English and willingness to speak up for the needs of his community as important factors in making him an influential.
"He provided access to everyone who needed something," Prang said. "We did so much for everyone else. For these people the demands were relatively modest."
Prang noted that Kutz was one of the first people interviewed for Steven Spielberg's Shoah project, a recording of testimonies in video format of survivors and other witnesses of the Shoah, or Holocaust. He said Kutz also was a strong advocate for the monument in Plummer Park that celebrates World War II veterans.
"I always told my deputies 'whatever Efin wants, he gets'," Prang said. "His laundry list is my laundry list."