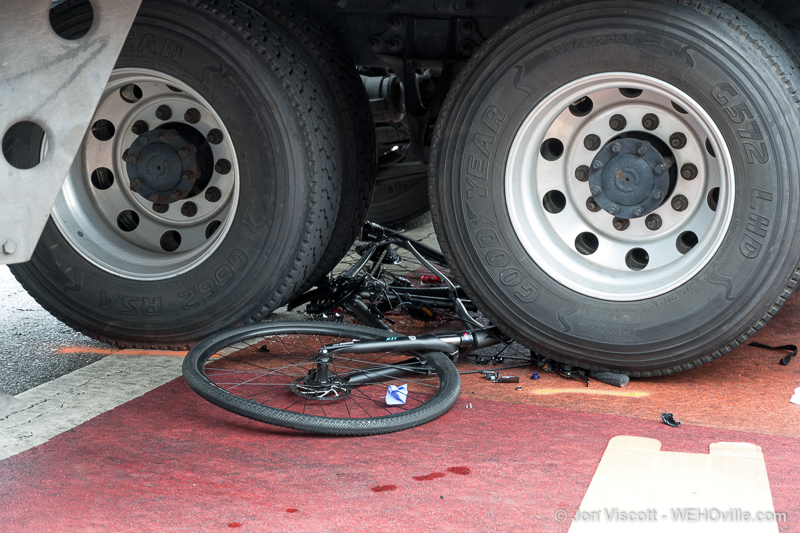 A bicyclist was injured today in a collision with a truck in West Hollywood.
The accident was reported about 8:30 a.m. at Santa Monica and San Vicente boulevards, the sheriff's department reported.
The unidentified bicyclist was taken to a hospital with injuries of unknown severity. Apparently a woman, she was said to be riding on the sidewalk.
Traffic was blocked on Santa Monica Boulevard and routed away from the area while an investigation was conducted. As of publication, Santa Monica has been reopened.