Below is the weekly crime report from the West Hollywood Sheriff's Station that calls out incidents in WeHo from Oct. 10 to Oct. 16. The times are indicated in as Military Time, a concise form in which midnight is indicated as 0000 and noon as 1200. The list also includes the case number.
Oct. 10
Aggravated Assault. 8400 block Santa Monica Boulevard @ 1:35 a.m. A man was asked to leave the bar because he was intoxicated. The man began to argue with employees while walking out of the bar and began to fight with his twin brother. The brother suffered injuries to his face. #06030
Residential Burglary. 8600 block West Knoll Drive sometime between 2 p.m. on Oct. 10 and 9:45 a.m. Oct. 11. A window at the rear of the residence was pried open to gain entry and mail was taken from inside. Loss (not applicable). #06060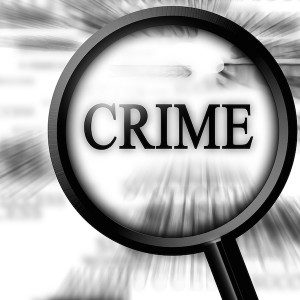 Armed Robbery. 600 block Westbourne Drive. @ 12:45 p.m. A man was retrieving items from his car when an older model Lexus came to a stop next to him. A man exited the rear passenger's side door armed with a knife and demanded the victim's property. The victim began to resist, and the suspect grabbed two gold chains from the victim's neck and returned to the vehicle, which was driven by a woman. Loss $560. #06039
Vehicle Burglary.7200 block Santa Monica Boulevard between 7:45 and 10:05 p.m. The rear passenger's side window was smashed and a backpack containing a laptop and clothing were taken from the back seat. Loss $1,400. #06045
Oct. 11
Grand Theft. 7100 block Santa Monica Boulevard @ 5:20 p.m. A purse was taken from a shopping cart that was left momentarily unattended. Loss $1,700. #06064
Oct. 12
Nothing significant to report.
Oct. 13
Vehicle Burglary. 8400 block Holloway Drive between 7:45 p.m. and 9:15 a.m. The front passenger's side window was smashed and a purse was taken from the floorboard and a dress from the center console. Loss $675. #06106
Oct. 14
Armed Robbery. Orange Grove Avenue / Santa Monica Boulevard @ 9:25 p.m. Two men were walking northbound on Orange Grove when they were approached by two male suspects. The suspects demanded the victim's cell phones and shoved one victim to the ground. One of the men pointed a metal object at one of the victims during the incident (it's unclear if the object was a firearm). Loss $10,000 (jewelry, two cell phones). #06115
Oct. 15
Grand Theft. 8500 block Sunset Boulevard @ 4:25 p.m. Three men removed ten pairs of glasses from a display case, placed them into a bag and left the store. One of the suspects also took an employee's IPad from the counter. Loss $4,500. #06125
Oct. 16
Residential Burglary (Suspect Arrested). 1200 block North Detroit Street @ 4:43 a.m. A man broke a window pane to the front door to gain access. The suspect reached his hand inside the door to unlock it but was scared away when the homeowner yelled at him. Responding deputies located and arrested the suspect. Loss $200 (damaged window). #06142
Vehicle Burglary. 9000 block Cynthia Street between 11 a.m. and 1 p.m. The rear passenger's side window was smashed and a briefcase was taken from the floorboard. Loss $3,650. #06147