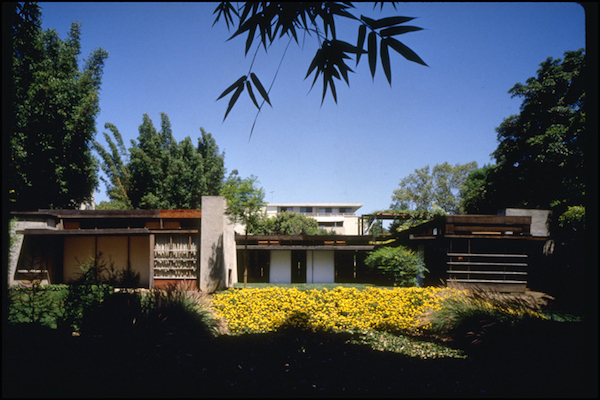 The City of West Hollywood and its Historic Preservation Commission will celebrate the City's historic preservation efforts next week on Thursday at an event at the Schindler House/MAK Center for Art and Architecture.
The event will take place from 6 to 8 p.m. and if free and open to the public. Those planning to attend are asked to RSVP by contacting Antonio Castillo at (323) 848-6854 or at acastillo@weho.org. Parking will be available at the Kings Road Municipal Parking Structure, located at 8383 Santa Monica Blvd., at the corner of Kings Road. The Schindler House is located at 835 N. Kings Rd., between Willoughby and Waring.
"West Hollywood is unique not only for our progressive ideals and policies — we also have a strong creative culture and we value our historic resources," said West Hollywood Mayor Lauren Meister. "From Spanish Colonial courtyard buildings to Art Deco towers to midcentury modern homes, our neighborhoods are distinctive and special. And, I can't think of a better place than the historic Schindler House to celebrate West Hollywood's commitment to preservation."
The annual event marks the city's efforts in preserving its cultural heritage. This year's Historic Preservation Celebration will feature a presentation about the city's recent commercial survey and an overview of a new historic preservation website, followed by a reception.
The West Hollywood's Current and Historic Preservation Planning Division works with the Historic Preservation Commission to identify and protect historic resources in West Hollywood. The city adopted a historic preservation ordinance in 1989, and it has designated a total of 86 buildings as historic and cultural resources.
The Schindler House, designed by Rudolf Schindler, was built in 1922 and became the birthplace of Southern California modernism. Since 1994, through an agreement between the Friends of the Schindler House and the MAK/Austrian Museum of Applied Arts, the Schindler House has been the home of the MAK Center for Art and Architecture.