The race is on! Many political observers expected candidates for the March 2017 West Hollywood City Council election would lay low until after the Nov. 7 Presidential election.
But Chris and Lisa Bonbright have announced a fundraiser on Wednesday for Councilmember John Heilman's re-election campaign. Chris Bonbright is a commercial real estate broker at Avison-Young and managing partner at Café Gratitude restaurants in Southern California. He is former chair of the Beverly Hills Architectural Commission and former President of the Hollywood Property Owners Association. He also is a member of the executive committee of Visit West Hollywood.
The fundraiser will take place from 5 to 7 p.m. at Gracias Madre, on Melrose Avenue, which, like Bonbright's Café Gratitude, is vegan. Those attending are asked to send an email to erin.byrne@avisonyoung.com.
To date only Heilman and Councilmember John Duran have filed papers with the city clerk stating their intention to run for re-election. Duran also has been active in soliciting contributions for his campaign. A statement filed with the city clerk shows that between Jan. 1 and June 30 of this year, Duran raised $115,556.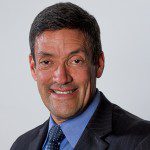 As in past elections, the majority of his donations come from individuals and businesses outside of West Hollywood, with major contributions from developers and the lawyers and lobbyists who represent them. One likely to stir some controversy is from Tyler Siegel, an owner of Townscape Partners, the developer of the controversial 8150 Sunset and 8899 Beverly projects. Duran also accepted donations totaling $2,000 from Athen Services and its executive vice president, Gary Clifford, and members of his family. (Each individual donation is limited to $500). Athens is the city's trash collector. In 2014 Duran voted with other members of the City Council to extend its contract — worth an estimated $150 million to Athens — for 15 years without putting it out to bid. Athens also is a large donor to the Gay Men's Chorus, however Duran has not filed "behest" statements required by state law revealing such donations to a charity from a company with which he has ties. Duran told WEHOville that that is because the donation was requested by GMCLA staff and not him.
The deadline for filing for the March 7 election is Dec. 12. Duran and Heilman and the only incumbents up for re-election on the five-member council. Other likely candidates are former Councilmember Steve Martin and Larry Block, owner of The Block Party clothing store. Rumored candidates who have no responded to inquiries from WEHOville are Cynthia Blatt, an anti-development activist, and Heidi Shink, an unsuccessful candidate in the 2015 council election.