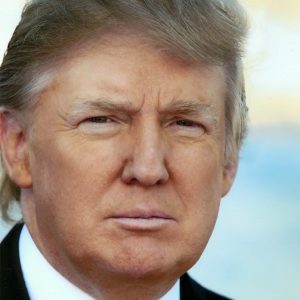 The L.A. Chapter of the Log Cabin Republicans, an organization of LGBT members of the Republican party, has endorsed Donald Trump for president.
The chapter announced the endorsement in an email today.
"The Los Angeles Chapter of Log Cabin Republicans proudly endorses Donald J. Trump for President of the United States of America," the email message read.
"Needless to say, this has been a wild election year, and Donald Trump has been anything but a conventional candidate. But our chapter is excited to unite behind Trump as the most pro-LGBT candidate in our Party's history, and help defeat Hillary Clinton on November 8th!
"Please show your support for our chapter's endorsement by joining or renewing your membership with Log Cabin Los Angeles."
The organization works within the Republican Party to advocate equal rights for LGBT people in the United States. It was founded in 1977 in California in response to the Briggs Initiative, which was an effort to ban LGBT people from teaching in public schools. Prominent California Republican Ronald Reagan opposed the initiative as he planned his successful run for president.