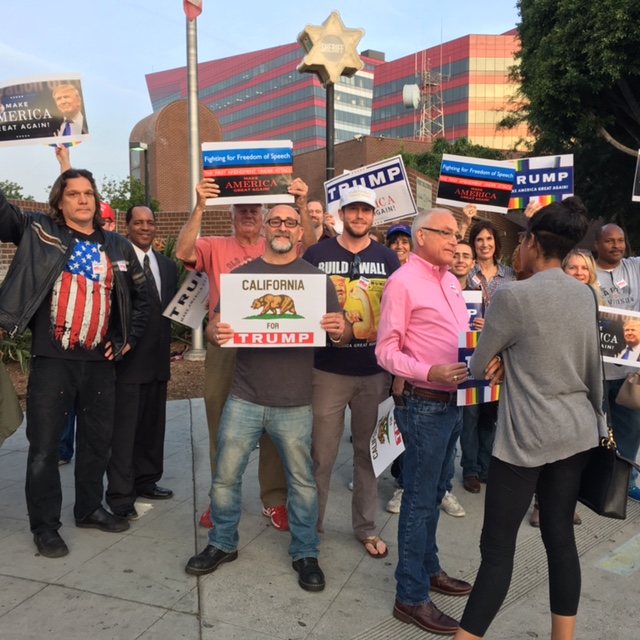 Supporters of Donald Trump, a distinct minority in an overwhelmingly liberal and Democratic city like West Hollywood, aren't giving up. They will hold a "Make America Great Again" rally tomorrow at 5 p.m. on the southeast corner of Santa Monica Boulevard and San Vicente.
That corner has been the site of other Trump rallies. Those participating in the rallies have complained about the hostile behavior they have encountered from people driving by and making obscene gestures and hostile shouts.
And then there was the "ban" on Donald Trump announced by then-Mayor Lindsey Horvath, which brought coverage from TV networks such as CNN. The ban turned out not to be official, but best we know Trump still hasn't appeared in WeHo to campaign.